Redmi launches new powerbanks with fast charging support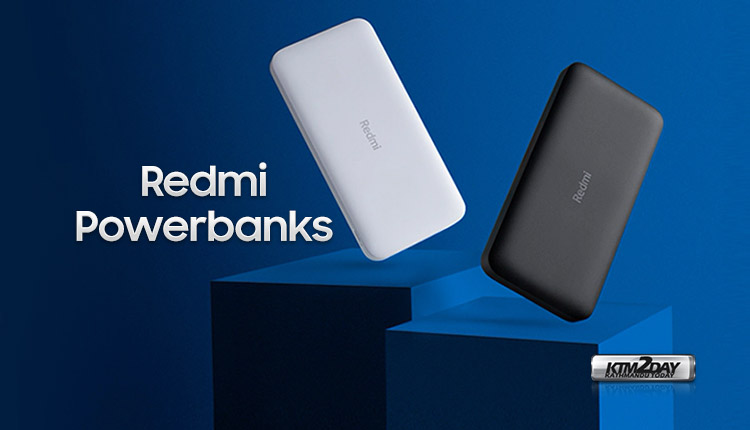 Today Samsung is going to host the Unpacked Event, but the Xiaomi sub-brand officially launched the Redmi 8A Dual, its new bet on the entry-level segment in smartphones. Beside that, it also presented two new powerbanks, with prices starting at $11.
Redmi's new powerbanks come in a choice of 10,000mAh and 20,000mAh capacity. These promise to combine fast charging, charge two devices simultaneously and priced low. In terms of features, they differ little from the models that already exist on the market.
Features of Redmi's new powerbanks
Capacity of 10,000 mAh and 20,000 mAh

Charges of 10W (base model) and 18W (larger model)

Possibility to charge two devices simultaneously

Ability to charge while the powerbank itself charges

Two USB type A outputs

One micro USB port and one USB type C port

Plastic body construction

Measures: 150.5×73.6×15.1mm (10000mAh) and 154×73.6×27.3mm (20000mAh)

Prices: INR 799 (10,000mAh) and INR 1499 (20,000mAh)
The cheaper 10,000mAh model maxes out at 10W charging speed, while the more capacious 20,000mAh variant goes up to 18W. Both the new Redmi power banks come in identical black and white colour options and feature dual input/ output ports for both USB Type-A and USB Type-C interface. The device also comes with support for two-way fast charging and has 12-layer circuit protection in place.
Sales of these new powerbanks will start as early as February 18th on Xiaomi's official website in India. The newly launched powerbanks will hopefully be available in Nepali market soon.