Samsung's Curd Maestro Refrigerator launched in Nepali market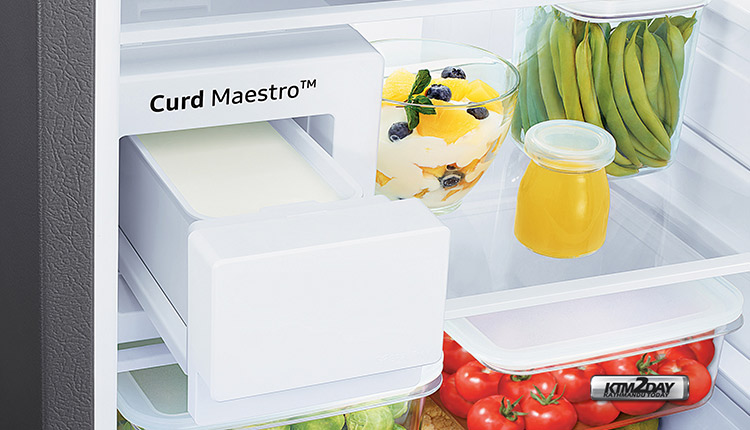 Consumer electronics brand Samsung has recently introduced the "Curd Maestro" refrigerator for making yogurt in the Nepali market. The company says that it not only keeps the food safe but also prepares the food.
This fridge allows customers to make their own yogurt at home on a daily basis. This is a new technology from Samsung. The company has stated that this refrigerator has been sold and distributed in Nepal keeping in mind the needs of nepali consumers.
This fridge can easily prepare yoghurt in five to six hours. It can be made into thin curd in five hours and thick curd in six hours.

To make yogurt the process is very simple, one needs to pull out the container and put warm milk in it. And then add and dissolve a little culture in it and put it back in the container. Then select the curd option in the fridge control panel.
This refrigerator creates the required temperature to make yoghurt by making the necessary fermentation and prepares sweet yoghurt.
Since most nepali homes these days already have a fridge unit so alternatively, if you just want a standalone Yogurt Maker, it can also be purchased separately from online stores in nepali market. Such handy little kitchen appliances can be purchased online for around Rs 1500 to Rs 2000.
Samsung Curd Maestro Fridge Price in Nepal
According to the company, it helps to make Yogurt consistently in any season. The refrigerator is available in 253 liters and 315 liters.
It is available at Him Electronics and Triveni Trading from Samsung's official dealers across the country. The models will be available at Rs 63,990 to Rs 78,990, the company said in a statement.