Samsung Galaxy Fold 2 design appears in high quality render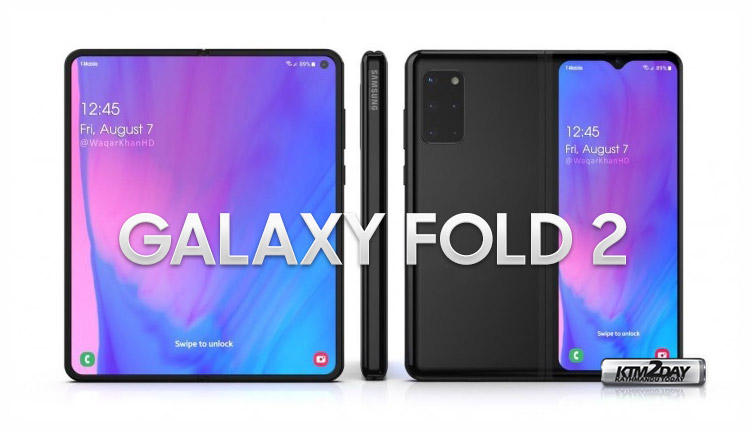 New renders of the promising flagship device with a foldable screen from Samsung has leaked on the web  – Galaxy Fold 2, and the model is very similar to the Huawei P40 Pro + launched yesterday. The similarities can be seen on the back panel and the design of the main camera module.
The thing is that many manufacturers seem to have agreed upon to use a similar design for the rear camera with a wide module located on the left corner.
This design first appeared in Smartisan Nut Pro 3, manufactured by ByteDance, TikTok's parent company and was launched in Nov 2019. Several top smartphone manufacturers are now betting on this design this year.
The cameras of the Samsung Galaxy S20 follows the same design lines, but nevertheless, the Huawei P40 Pro + was much closer .
Visually, the external design of the Galaxy Fold 2 has not changed much in appearance compared to its predecessor. It still retains the original design of folding the big screen in half, but if you look closely, you can see the dramatic changes that await the 2nd generation Galaxy Fold.
However, the renderings are still unofficial, so the upcoming Galaxy Fold 2 may still be closer to its relatives than to competitor's models. By the way, the Galaxy Fold 2 and Huawei P40 Pro + cameras are related not only to the visual design, but also to the number of sensors: there are five of them in both models.
The source suggests that the external display of the smartphone will receive a drop-shaped cut-out for the camera, the bezels will get more thinner, and the usable area occupied by the screen will increase. These are logical changes, similarly the inner folding display is also set to undergo some minor changes. Also, Galaxy Fold 2 should get the S Pen – rumors have been talking about this for a long time. The hinge mechanism will also undergo a revision: when unfolded, it will be less noticeable.
A very important change that is noticeable in the pictures is the new design of the hinges, thanks to this approach, the gap between the panels in the closed state will not form in the Galaxy Fold 2. With similar solution, a vertically folding Galaxy Z Flip appeared on the market and the Fold 2 should not have problems with the implementation of such a solution.