Sony launches cheaper Bravia XR A75K with 4K, HDMI 2.1 and 120 Hz support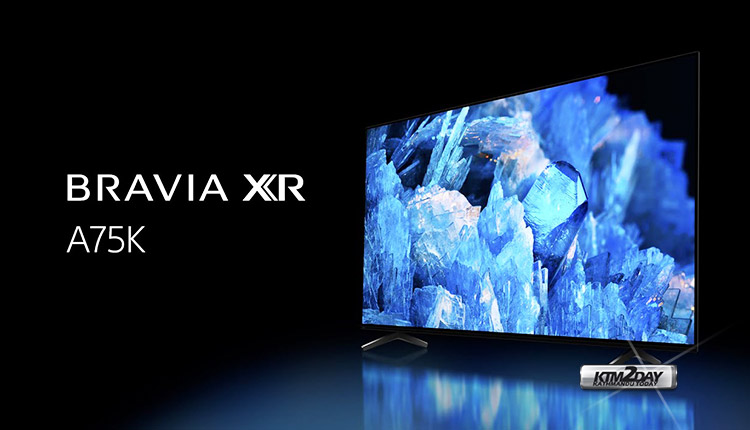 Instead of the Bravia XR A95K, Sony has unveiled the Bravia XR A75K, a lower-cost option. In spite of these drawbacks, the Bravia XR A75k is still capable of displaying 4K HDR content, HDMI VRR, and 120 Hz refresh rate. The 55-inch and 65-inch Bravia XR A75K screens will be offered.
Following the announcement of the A95K at CES 2022, Sony has presented a second batch of Smart TVs for the year 2022. The A75K will still be part of the Bravia XR range, although it will cost less than the A95K series.
Also Check : LED TV Price in Nepal from All Brands Available
Bravia XR A75K series pricing hasn't yet been announced by Sony. Sony will, however, offer the 55A75K and 65A75K models of the Bravia XR A75K series in 55- and 65-inch screen sizes.
Using OLED displays, the Bravia XR A75K will be able to display 4K HDR video, Sony claims. The Sony XR suite of technology includes the Cognitive Processor XR and the XR OLED Contrast Pro. Moreover, Sony has integrated Android TV, Chromecast, and Google Assistant. In addition, HDMI VRR and 120 Hz refresh rates are supported on the 55A75K and 65A75K.
Both Bravia XR A75K TVs contain HDMI 2.1 connectors, thus they can be used with the next-generation consoles from Sony and Microsoft.
In comparison to the Bravia XR A80K line, the A75K sports a reduced Acoustic Surface Audio speaker system. The Bravia XR A75K, on the other hand, has a less expensive appearance due to its broader bezels and more basic feet. Availability and pricing for Sony's 55A75K and 65A75K will be announced later this year.