KL Tower shopping mall opens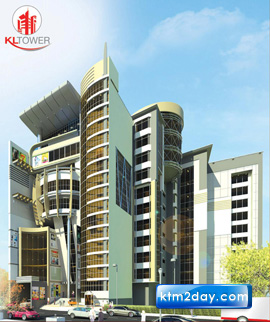 Valley denizens now have a new shopping address. Kathmandu's latest shopping mall, KL Tower, threw its doors open to the general public on Tuesday.
KL Tower chairman Kishan Lal Shrestha and chairman of the Shankar Group Shankar Agrawal inaugurated the new shopping mall amid a programme. Situated at Chuchepati in Chabahil, the new mall is a one-stop destination offering products ranging from apparels to jewellery and electronics to daily essentials.
The 10-storey building which has a business area of around 80,000 sqft, features branded stores and a department store on the ground floor, electronics stores on the first floor, readymade clothes stores on the second and third floors, a gaming zone on the fourth, a food court on the fifth, a multiplex on the sixth, seventh and eighth floors and office space on the ninth and 10th floors. The mall is air conditioned.
Addressing the inaugural ceremony, Ganesh Dhunga-na, general manager of KL Tower, said that the shopping destination is conveniently located and is likely to attract locals as well as foreigners. "Since the area boasts numerous cultural sites and draws a lot of tourists, we aim to cater to the needs of the general public, locals and tourists," Dhungana said.
KL Tower contains 60 stores and a department store. "However, only 25 stores have been opened so far. Furnishing work at the other stores is going on at full swing," Dhungana said. The mall also features a food court, multiplex with three screens and a kids play zone.
To mark the opening of the mall, KL Tower is offering free gift vouchers worth Rs 500 to Rs 1,000. Likewise, entertainment activities like b-boying, live concert, free mehendi and face painting will be provided on the mall premises.