China becomes world's top smartphone producer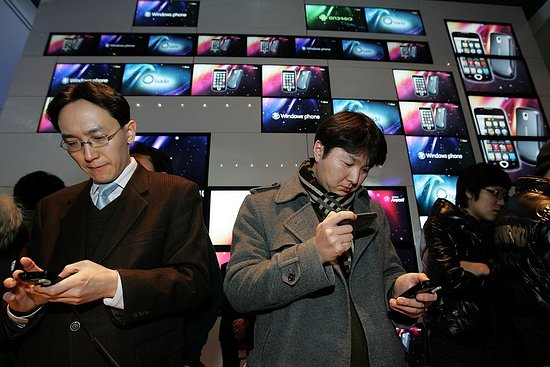 BEIJING: China has become the largest manufacturer of smartphones in the world, shipping over 200 million units last year.
Chinese shipments of smartphones totalled 224 million units in 2012, making the country the world's largest smartphone producer, state-run Xinhua news agency reported.
In 2012, over 730,000 Chinese apps were launched on the iPhone, iPod Touch and iPad platforms, and the number of apps in China Mobile's online Mobile Market approached 150,000, Xinhua quoted the China Academy of Telecommunication Research under the Ministry of Industry and Information Technology, as saying in a statement.
Beijing-based research firm Analysys International predicted that China's mobile Internet market will reach 429.6 billion yuan (USD 68.19 billion) in 2015.
China added 50.9 million Internet users in 2012, bringing the total to 564 million at the end of last year, according to data released yesterday by the China Internet Network Information Centre.
The number of mobile Internet users increased 18.1 per cent to 420 million, with mobile phones becoming the primary channel for using the Internet in China.