Apple launches Thunderbolt 3 cable for $ 129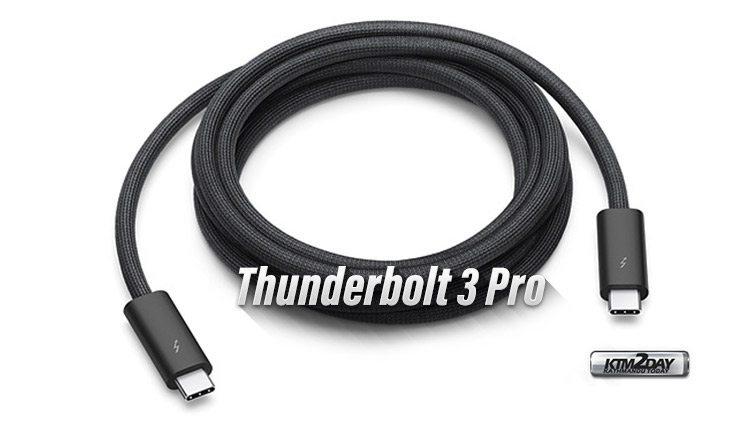 Apple began selling on Monday a new Thunderbolt cable 3 that draws attention to two factors. First, it is absurdly expensive with a suggested price of $ 129 . Second, it has a twisted design that reinforces rumors that the company will include a new accessory in future iPhones 12.
The new Thunderbolt 3 Pro Cable is 2 meters long and offers data transfer with speeds of up to 40 Gb/s via Thunderbolt 2 and up to 10 Gb/s via USB 3.1 Gen 2, DisplayPort video output (HBR3) and charging with up to 100 W of power and can link up to six devices, according to Apple. It is not even a bargain in the United States, where $ 129 is too expensive for such cable.
The cable comes in black braided design and is tangle free which can be used to connect to Macs with Thunderbolt 3 (USB-C) to Thunderbolt 3 devices such as Pro Display XDR, docks, and hard drives.
The company has less expensive options, such as a 0.8 m Thunderbolt 3 cable, with a standard design and the same 100 watt power capacities and 40 Gb / s transfer rates, for $ 39 . There is also a Belkin model, with 2 meters in length, with same 100 watt power, for $ 69.99 . A cheaper Belkin Thunderbolt with 1 meter length and 60 watt of power delivery cost $29.99.