ConnectIPS transaction fee revised with the implementation of NPS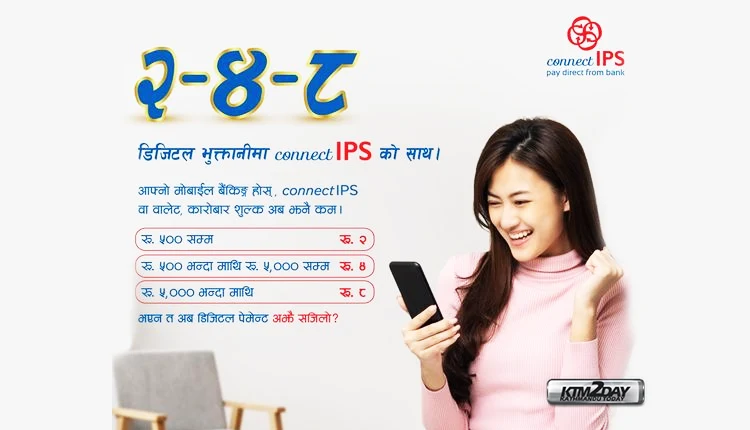 To facilitate the rollout of retail payment switches under the National Payment Switch, Nepal Clearing House lowered the ConnectIPS system's transaction charges. The changed fee has been implemented from 7th Mangshir, 2078.
Customers of banks, financial institutions, and payment service providers will now be able to pay a transaction charge ranging from Rs 2 to Rs 8 depending on the amount of the transaction.
The transaction charge for payments up to Rs 500 will be Rs 2, for payments beyond Rs 500 it will be Rs 4, and for payments over Rs 5,000 it will be Rs 8.
This is believed to make it easier for users to make payments via NCHL, ConnectIPS web / mobile app, and funds / withdrawals from banks / financial institutions' mobile / internet banking wallets.
ConnectIPS has already set the transaction cost for government revenue transfers at between Rs 2 and Rs 5.
NCHL has periodically changed the transaction charge in accordance with Nepal Rastra Bank regulations in order to further promote digital payments.
Nepal Rastra Bank recently increased the transaction charge for banks and financial institutions' mobile banking from Rs. 10 to a maximum of Rs. 30.