e-Passports to be issued from Dec 1 to the general public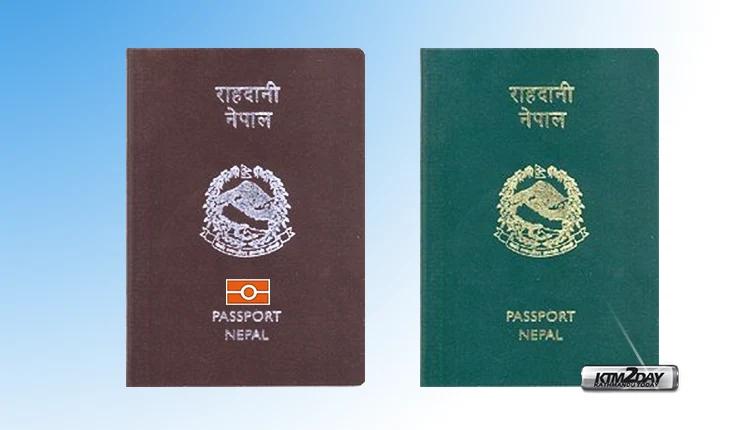 It is best not to rush to obtain a Machine Readable Passport (MRP) because the passport office will begin issuing electronic passports (e-passports) beginning next month. It is being tested currently at Tripureshwor's passport office. Given that e-passports will be available from Mangshir 2 (Nov 18), why would you use a second-generation passport with outdated features ?
If you can avoid it, wait a little longer before applying for a Machine Readable Passport (MRP). From next month on, the Passport Agency will begin issuing electronic passports (often known as "e-passports").
The Passport Department, which is currently issuing six types of Machine Readable Passports (MRPs), is now preparing to issue electronic passports.
According to Sharad Raj Aaran, director of the department, the e-passport will be made public on November 17 as a test. A limited number of such passports will be issued to the general public from November 18. He said that e-passport will be issued in full swing from December 1.
It is an e-passport with polycarbonate sheet that is going to be issued now instead of paper. It is connected to an electrical chip and antenna. The chip contains personal details, including fingerprints and photos. Director Aaran says that e-passport is very reliable as no one can tamper it after locking the chip with those details.
The department is preparing to issue seven types of e-passports. At present, there are six types of passports –  diplomatic, special, temporary, Seamans record book, ordinary with 34 and 66 pages, and from now on, service passports will be added, said Director Aaron.
The department issues ordinary passports to Nepali citizens. It must be taken by the person concerned within one year of its issuance, otherwise the department will cancel it. Director Aaron informed that a 66-page ordinary passport will be issued for those who travel frequently and 34 pages for those who need it for a short period.
Change in Color
The department is currently issuing diplomatic passports in red, Special in sky blue, and ordinary passport in green color.
Due to change in the Passport Regulation Act 2077, from now on the diplomatic passport will be Crimson Red, special passport sky blue, service passport orange, ordinary passport chocolate gray, travel permit black, Seamans record book slate gray and temporary passport will be of chocolate gray color.
"We will provide further detailed information about the color of the passport during the test on November 17," Director Aaron said.
For more info , visit:
https://emrtds.nepalpassport.gov.np/