LG's Iconic Instaview Refrigerator Hits Sales Milestone Of One Million Units Worldwide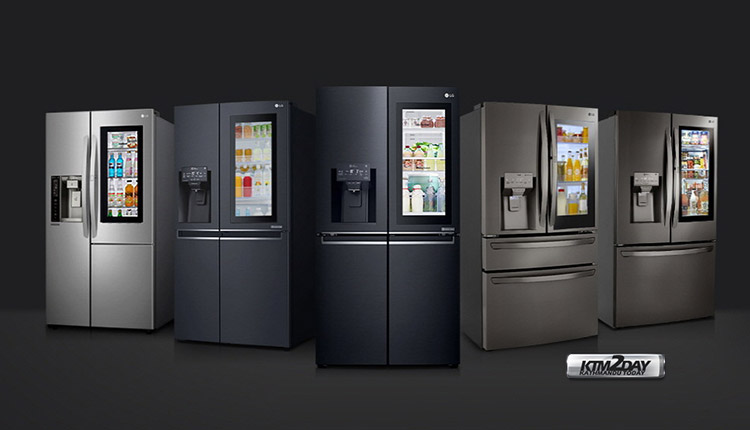 Global home appliance leader LG Electronics marked a major milestone this month, selling its one-millionth LG InstaView™ Door-in-Door® refrigerator. With an average of more than 700 units sold every day, LG's large-capacity refrigerators are now available in approximately 150 countries on six continents.
InstaView Door-in-Door refrigerator technology pioneered by LG in 2016 is designed to let users see inside while keeping food fresh, striking the perfect balance between form and function. It boasts stylish aesthetics and practical features that have received some of the world's most prestigious design awards, including the Red Dot Design Award and iF design Award.
"LG InstaView is a leading example of how LG combines cutting-edge design and functionality to deliver unparalleled benefits to consumers," noted David VanderWaal, senior vice president of marketing, LG Electronics USA. "LG InstaView Refrigerators are among the best-selling on the market, and U.S. consumers can shop with confidence knowing that they're getting innovation from the brand that has received more J.D. Power customer satisfaction awards for kitchen appliances than any other manufacturer, three years in a row."
InstaView – a one-of-a-kind innovation that allows users to knock twice to illuminate the refrigerator door's glass panel to see inside – is paired with LG Door-in-Door technology, which provides easy access to users' favorite drinks and snacks while minimizing cold air loss to help keep food fresh.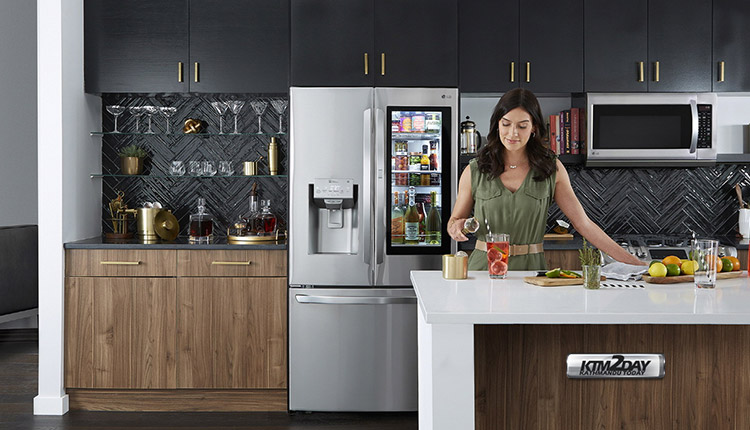 To satisfy the growing global demand of InstaView refrigerators, LG has added the convenience-enhancing feature to 25 refrigerators in its U.S. portfolio, including the industry's largest capacity French Door refrigerators,* Side-by-Side models, and more. Beyond refrigerators, InstaView technology can now be found in other LG appliances including the LG SIGNATURE Wine Cellar and the LG ThinQ™ Range.
LG's never-ending quest to innovate its refrigerators and other home appliances has also led to the development of other technologies designed to create more efficient experiences. With its exclusive Craft Ice™ feature, LG brought one of the biggest beverage trends to the InstaView lineup. LG InstaView Refrigerators with Craft Ice automatically make crushed, cube and slow-melting round ice (measuring 2 inches in diameter) on demand for upscale, craft drinks at home – without the work.
Since 2019, a selection of U.S. InstaView refrigerator models have featured LG Proactive Customer Care, an AI-powered platform developed to reimagine the customer service experience for LG smart home appliance owners. The industry-first personalized customer support tool is designed to give users peace of mind by providing customized installation reports, maintenance tips and monthly usage reports to help keep appliances performing their best, along with alerts that warn of potential issues before they arise.
This year, LG is expanding Proactive Customer Care to even more models enabling U.S. consumers to enjoy LG InstaView Refrigerator's premium features and design along with unrivaled peace of mind.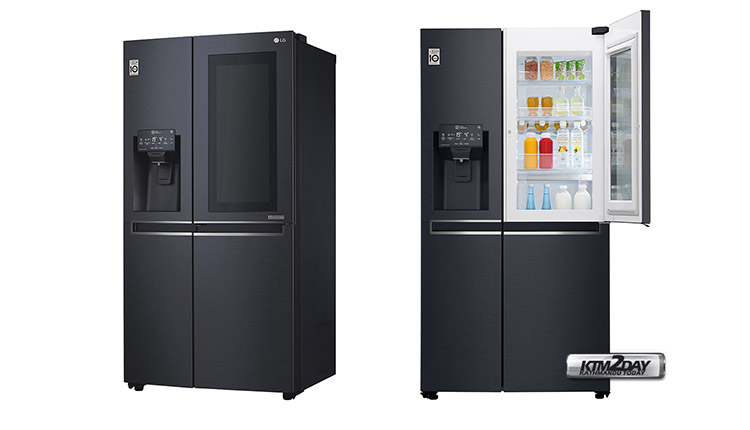 CG, the authorized dealer of LG home appliances in Nepal has been selling Instaview Door-in-Door Refrigerator since 2018. Currently, it has one model – GSX6018MT on offer at a price tag of Rs 3,35,890.