Hyundai unveils striking design of electric sedan Ioniq 6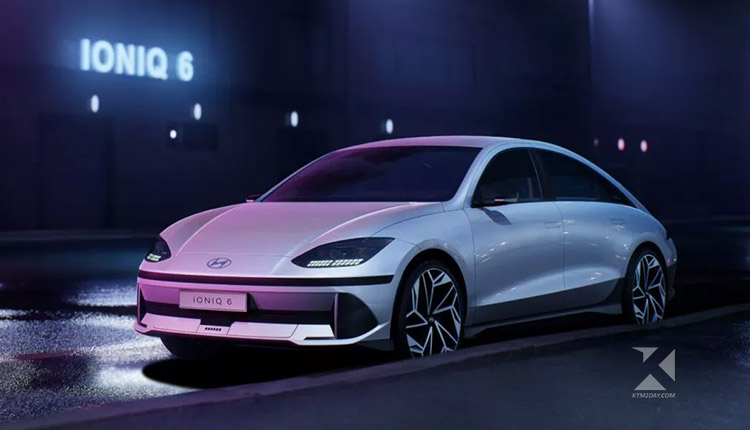 Hyundai has shown off the electric sedan Ioniq 6. This vehicle can travel upto 482 km on a single full charge.
The Ioniq 6 is the third vehicle in the EV segment. Earlier, retro-style Ioniq 5 crossover and Ioniq hatchback were in the lineup. The sedan was previewed in 2020 by the Sleek and Ultra-Low Profession concept.
Hyundai's new Ioniq 6 is built on the company's electric platform, called EGMP Electric Skateboard Architecture.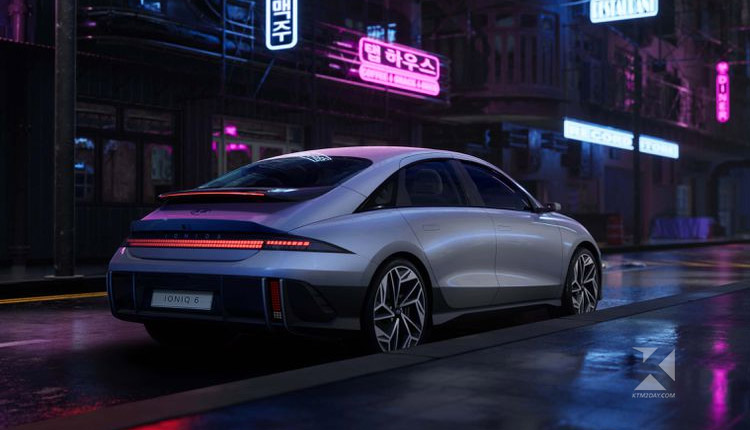 Like the other cars the company makes, the Ioniq 6 has Hyundai's "Sense Sportiness" design. Unlike the Ioniq 5, it has a "single-curve" silhouette that is centered on the more aerodynamic body separation. Hyundai says it can help maximize efficiency.
It has flush door handles and cameras instead of wing-like rear-view mirrors on the sides of the vehicle. On the back of the electric sedan, there is a pixel-style LED taillight, a dovetail rear spoiler, and a curved shoulder line that looks like a concept.
With dimensions of 4855 mm length, 1880 mm width, 1495 mm height, and 2950 mm wheelbase, the Ioniq 6 is about the same size as the Tesla Model 3, Polestar 2, and BMW i4.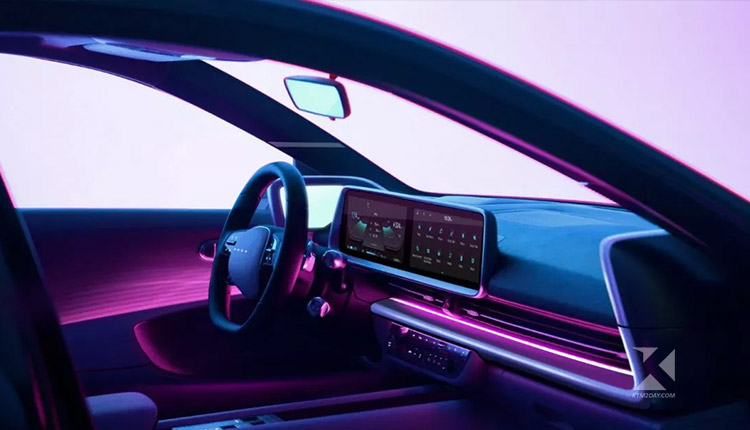 Ioniq 6's interior has a flat center console. This feature, the central console, is the storage space between the driver's seat and the front passenger seat.
This brand and Genesis GV-60 can be seen in other EV products sold by the company abroad. The Minimalist dashboard has a dual 12-inch touchscreen and two-spoke steering wheel.
Hyundai has yet to make public the full technical details of the EV. But it has provided details about the 350 kW fast charging facility. The Ioniq 6 will have a battery with a capacity of 58-77.4 kW.
The company has also provided two powertrain configurations. Single motor with rear-wheel-drive and dual motor with four-wheel drive will be available.
 The vehicle is available in three variants with 229, 325 and 585 horsepower. This vehicle can run at a speed of 0-100 kilometers per hour in 3.5 seconds.
Similarly, the EV has 167 kW and 238 kW capacity motors. This car has been launched in the United States. It costs US$45,000 in the United States. Similarly, it will cost Rs 35.5 lakh in India.