TCL working on smartphone with expandable screen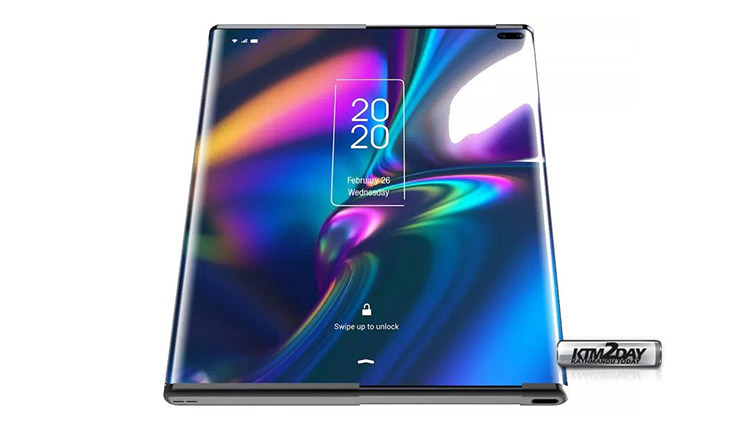 Smartphone manufacturers like Samsung and Motorola have already launched commercial versions of folding devices such as Galaxy Fold and Moto Razr 2019 .
According to CNet , TCL planned to show the concept of the world's first sliding-screen smartphone at Mobile World Congress 2020. But since the exhibition has now been canceled due to the an epidemic caused by the outbreak of coronavirus Covid-19 , the company may have plans to showcase this device in the near future.
The specifications of the device are not specified. In design, it resembles the TCL 10 Pro, presented in January at CES.
TCL, however, leaked several press renders, which depict the upcoming new product. Judging by these pictures, this smartphone can turn from a conventional bezel-less frame with rounded edges and a cutout under the front camera into a kind of tablet. The sliding mechanism would allow the device to act as a smartphone or a tablet. On the back of the case there are cameras with four modules and a flash.
The detailed information about the working of this device has not been presented so it remains unclear as to how the device would increase it's display area from the size of a conventional smartphone to a size of a tablet.
We can assume that the smartphone consists of two parts; one that houses all the hardware and another with just the display unit in the sliding mechanism. When the device is extended to form a tablet the display unit will form a seamless screen .
Images shows that the concept is equipped with a "waterfall" screen (its left and right edges has a 2.5D curve) with small bezels at the top and bottom, it has a dual selfie camera and a rear camera with four modules.