Fujitsu launches LifeBook Series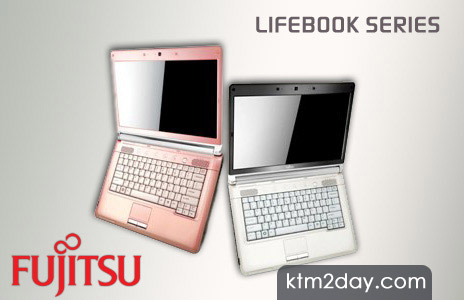 Fujitsu has launched the Fujitsu Life Book series — LH700, LH530, SH760, SH560, and S710.
Life Book LH700 is a stylish companion ideally suited to make any generation Y-er outclass and outperform his or her peers while the sleek notebook — LH53 — is something that any casual or newly-initiated user can depend on for various tasks.
Both these new products are equipped with the newly-refreshed Intel processor technology.
Notebook SH760, SH560, S710 posses user-friendly features, functionality and mobility to be users' personal companions. Life Book SH760 and SH560 with a generous capacity of 500 GB and 320 GB, respectively, boost optimum mobile capabilities, with premium, high security functions, excellent wireless connection and instant visual communication.
They are ideal for busy professionals, weighing only 1.5kg and 1.8kg, respectively. Both are great for frequent travellers who juggle work and play, outdoors and indoors.
Fujitsu notebook S710 features the latest Windows 7 operating system. Life Book S710 is unpretentious and promises to fulfil the needs of today's busy executives without unnecessary complications. Its simple and minimalist design showcases great ergonomics.
Catering to the increased need to stay connected with the rest of the world, S710 is equipped with a 14.1 inch anti-glare HD backlight LED display and instant visual communication tools such as a 1.3 mega pixel camera and dual built-in stereo microphones.