Nepal Telecom and Qatar Telecom sign agreement for better call connection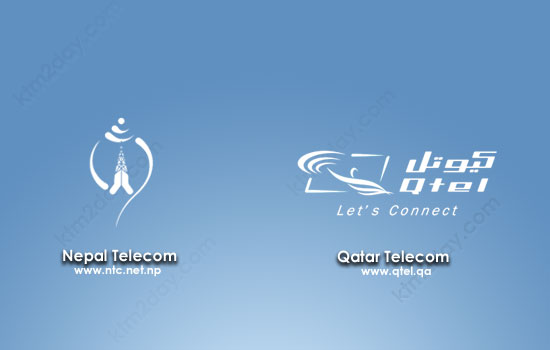 Nepal Telecom (NT) and Qatar Telecom (Qtel) have signed an agreement for making better call connections between the two countries. With this, subscribers of both the companies will be able to make calls directly through optical fibre cable connection at low rates.
Technically, cable interconnection between the two countries was active since last November. On Tuesday, the interconnection was officially launched with the singing of the agreement. NT Managing Director Amar Nath Singh and Qtel CEO Nasser Marafih signed the agreement in Qatar.
Singh said the agreement will enhance communication between Nepal and Qatar. "The direct connection will add new possibilities for trade relation between the two countries besides facilitating overall communication," he added.
On the occasion, Qtel reduced its tariff rate for Nepal from Rs 20 to Rs 9 per minute for Tuesday and Wednesday. More than 350,000 Nepalis living in Qatar make an estimated 1.3 million minutes call each day to Nepal.
According to Marafih, Qtel has joined hands with NT to provide quality service at cheaper price. Meanwhile, NT has also slashed its tariff rate for Qatar from Rs 20 per minute to Rs 12 on the occasion of the new agreement.
According to NT, it has also been holding discussions with Qtel on sending remittance through mobile, developing Qatar as a focal point for telecommunication for the Middle East and making calls cheaper and better.