Dragonair to fly daily from next month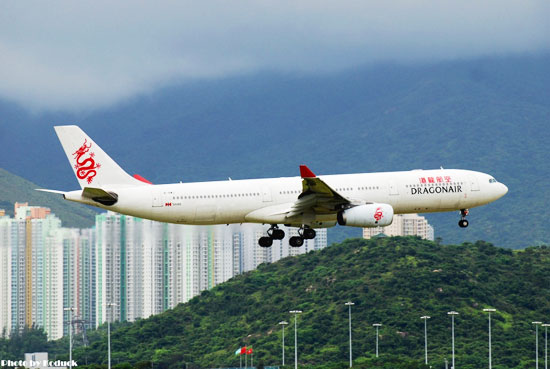 Dragonair has announced operating daily flights on the Kathmandu-Hong Kong sector from Sept 1. The carrier, which flies thrice weekly on the route, said that daily flights would run for eight months.
Dragonair's flight leaves Hong Kong at 18:20 Hong Kong time and reaches Kathmandu at 22:30 from Sunday to Friday. The flight then leaves Kathmandu at 23:30 arriving at 06:35 in time for a full day in Hong Kong.
On Saturdays, the timings are 18:55 out of Hong Kong arriving 21:40 in Kathmandu and departing Kathmandu at 22:40 and reaching Hong Kong at 05:45 on Sunday morning. The Sunday to Friday flights involve a stop in Dhaka on the way to Kathmandu, but passengers are not required to leave the aircraft, the carrier said. "The good response of the passengers as well as cargo in Nepal has encouraged the carrier to increase the flight frequency to a daily," said Thomas Bellamy, Dragonair Manager Nepal.
With a daily flight, Dragonair will offer better convenience for Nepali passengers travelling to and from Hong Kong, as well as to other destinations in China, Japan, Australia, America, Canada, Korea and many more locations worldwide, the carrier said. Dragonair is the sister airline of Cathay Pacific.
The flight will continue to be operated by A330 aircraft.