Imported furniture meets a lifestyle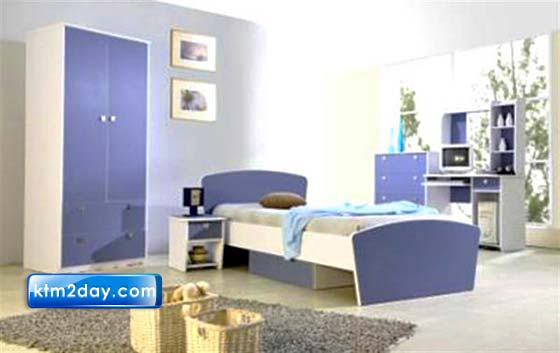 The changing ways in living of the commoners in the capital city has given a boost to the sales of imported furniture items. The increasing mass of middle class is splurging on imported furniture items, giving more space for these products in their offices, living rooms and bedrooms.
The recent boom in imported furniture business is evident from the fact that the Kathmandu valley, which had a limited furniture stores supplying imported items until a few years back, now boasts around four dozen shops dealing in imported furniture products, according to furniture traders.
While imported furniture items have dominated the office furniture segment, accounting for over 85 percent, such items are also increasingly penetrating home furniture segment. According to Krishna Lal Pradhan, president of Nepal Furniture and Furnishing Association, the demand for imported furniture items has been surging in the domestic market due largely to the people's growing tendency to adopt modern lifestyle. "Furniture has evolved from just a basic necessity to something that adds to the value of people's living standard. This is why, the demand for imported furniture has increased significantly," he said.
Another reason, which has given a boost to the market of imported furniture items, is the failure of domestic manufacturers to fulfil the market demand. It is estimated that the country's furniture market is worth Rs 12 billion and it is swelling by around 25 percent annually.
"Imported furniture items have a market share of more than 65 percent," said Pradhan. The country imports most of the furniture items mainly from China and other nations like Malaysia, Thailand and India. Premium products available in the market come from Europe.
Ashish Shrestha, manager – sales at A One Décor in Dhobighat said that the main factor which has been driving the sales of imported furniture is its unprecedented designs. "Since Nepali furniture items are hand-made, they can't match up with machine-made designs of imported furniture," Shrestha said. According to him, the new settlers in the valley are more focused on imported items, while those who are used to local furniture items still hold some reservations regarding the quality of imported furniture.
The other reason contributing to the growth of imported furniture business, according to traders, is that most of these items come in knock-down form making it easy to dismantle, transport and reassemble.
Since, a good number of people in Kathmandu live in rented apartments, imported furniture items have become their primary choice. Besides, the price is another determing factor. While locally manufactured furniture items come with higher price tags, imported ones have a range of price, catering to the demand of people from all the economic standings.