ISPs hike Internet charges in Nepal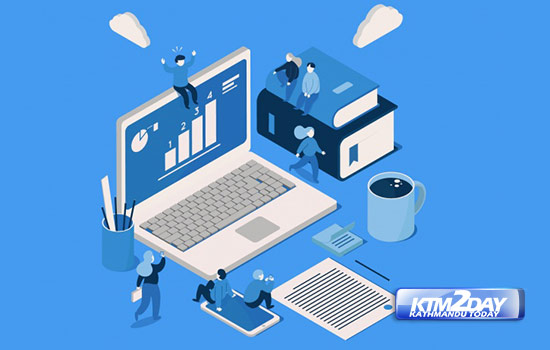 The government has clarified that Internet Service Providers (ISPs) are not allowed to raise price of Internet services that they are providing to consumers.
After its decision to impose 13 percent telecommunications service charge (TSC) on Internet services, including mobile data, drew criticisms from all quarters, officials of the Ministry of Information and Communications said that they (ISPs) should not increase existing prices.
The government started levying 13 percent TSC on Internet as well as increased TSC on voice telephony by 2 percentage points to 13 percent effective from the new fiscal year i.e. Tuesday.
Talking to Republica, Ram Chandra Dhakal, the spokesperson for the ministry, said that the government has decided to levy 13 percent TSC on Internet service. "But the decision does not imply that ISPs will have to levy the fee on consumers," he added.
ISPs have already notified their customers that 13 percent TSC will be levied on package cost now onwards.
He, however, added that the ministry was studying the issue so that consumers are not victimized due to TSC.
Before this, the government has been collecting only 13 percent VAT from Internet service.
ISPs maintain that they are not charging any extra fee on consumers. "We are only implementing the government's decision. We collect 13 percent TSC from consumers and deposit it in the government's account," Binaya Bohara, managing director of Vianet Communication Pvt Ltd, said. "We are not levying any fee on consumers."
Realizing that the decision will impact expansion of Internet service in the country, a delegation of ISPs had held a meeting with Minister for Finance Yuba Raj Khatiwada about a month ago. "During the discussion, we asked the finance minister to review this decision. But the minister told us we do not have worry about TSC as it is being levied on consumers," Bohara told Republica.
ISPs argue that as the finance minister himself has stated that TSC is to be collected from consumers, there is no reason to point fingers at ISPs for increasing the price of Internet service.
"Based on the government's decision, all ISPs have added 13 percent TSC on Internet price starting Tuesday," he added.