Samsung Galaxy A10e set to launch soon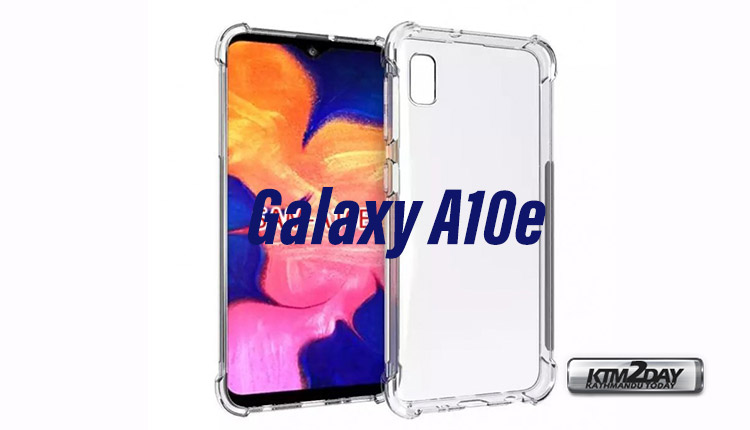 Currently, the Galaxy A series from Samsung represent best value for money segment offering the latest in design and features and of course hardware specification.
It seems the A series will get another makeover by the company with the advent of AXXe(A10e,A20e) which will bring down the price of these smartphones down the road.
Samsung has already launched the Galaxy A20e last month in April and the company is now gearing up to launch the Galaxy A10e. The Galaxy A10 was the most affordable model of the A Series.
At the moment the details of Galaxy 10e is not much known but the hardware specs will be in line with the Galaxy 10 model .
Recently, the first rendered images of this device in silicon case appeared on the online world. The images show the device from several angles and hence the external features define the same design language as used in Galaxy A10.
On the rear panel of the Samsung Galaxy A10e there is no fingerprint sensor. And, given its budgetary status, there can be no talk about such premium feature. And, it seems, the possibility of new items, like the original Galaxy A10, will be limited to a simple face recognition function.
The case shown on the renders is completely transparent, so it doesn't hide the design of the new Samsung Galaxy A10E. And we see that the smartphone will receive a full-screen design with a drop-shaped cut-out at the top of the display and a front camera installed there . Another camera is located in the upper left corner of the rear panel of the device.