Amlekhgunj oil pipeline project completed, fuel trade to commence soon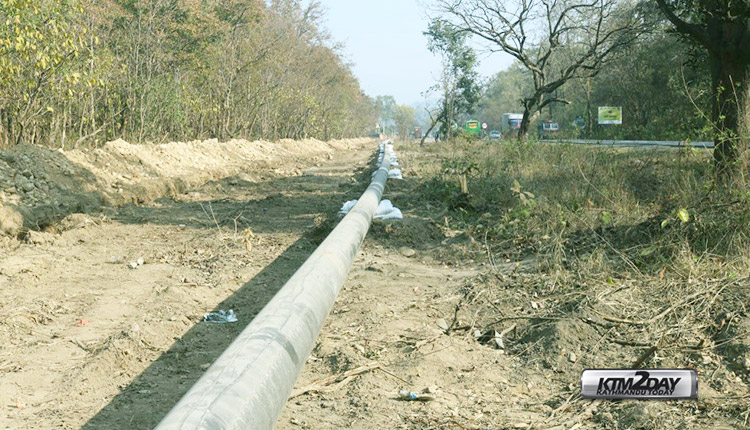 A high-level meeting between officials of Nepal Oil Corporation and Indian Oil Corporation will be held in the first week of July to set the date for official commencement of the cross-border petroleum project.
As the pipe-laying process of the much-hyped Motihari-Amlekhgunj oil pipeline project has been completed, the two sides intend to execute the project as soon as possible and start fuel trade via the pipeline.
"Work related to laying of pipes along the project route has been completed. IOC and NOC will soon meet to decide when to officially launch the project," Birendra Goit, spokesperson for NOC, told THT.
As the operation of the project is technical, a total of 25 Nepali technicians are in India to receive an eight-day training that IOC is providing to handle the project, stated NOC.
As soon as the training concludes, IOC is expected to formally hand over the project to Nepal.
The INR 2.75-billion petroleum pipeline project is expected to be crucial in ensuring regular supply of petroleum products in Nepal and reducing fuel transportation costs.
The 27.30-cm diameter pipes will have a capacity to supply 200,000 litres of fuel per hour.
Fuel pumping facilities will be located in Motihari, India. NOC plans to conduct the trial of the project by supplying diesel in the first phase.