KIA Sorento Eco Hybrid variant launched in Nepali market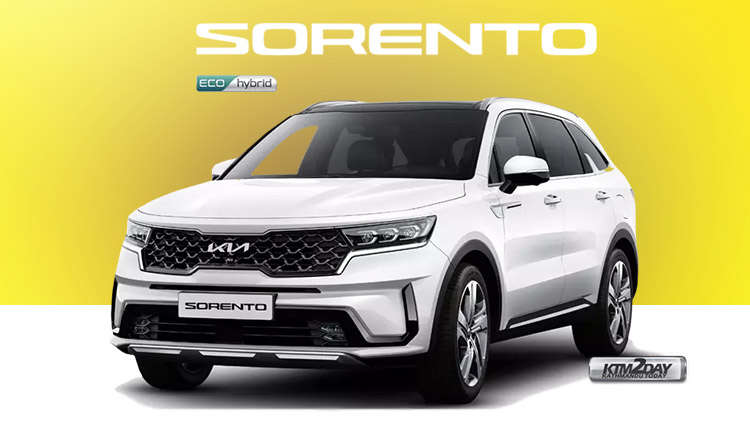 Kia has brought hybrid SUV in the Nepali market with the launch of Hybrid Kia Sorrento SUV.
Electric Motor and TGDi petrol engine are used to push the New Sorento forward. A power-split transmission allows it to accelerate using both the electric motor and TGDi petrol engine. Kia has brought the 7-seat capacity Kia Sorrento Hybrid in Nepal.
Powered by a 1.6-liter TGDI turbo petrol engine and a 44.2-kilowatt electromagnetic motor, the Sorento is powered by a 1.49-kilowatt-hour battery.
Also Check : Kia Vehicles Price in Nepal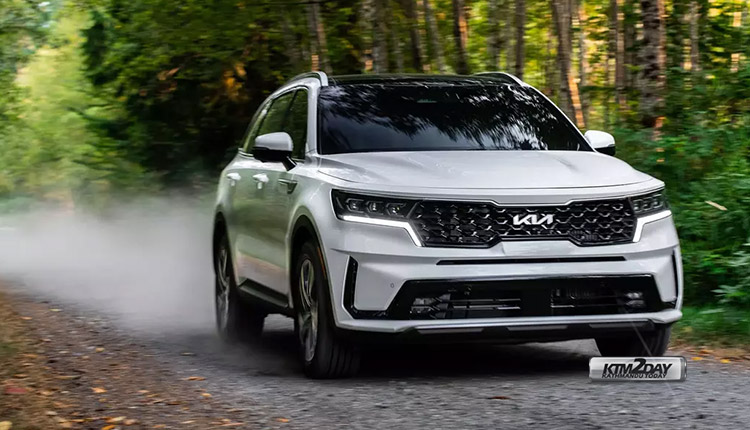 The vehicle has 7 airbags, lane keeping system, electronic stability control, traction control system, smart cruise control, lane keeping system, surround view monitor, lane following assist.
New Sorento Hybrid models include several drive modes such as eco/smart/sand/mud/snow in addition to the standard drive modes. Similar safety features, such as seven airbags and a lane-keeping system that includes a surround-view monitor, electronic stability control, and traction control, as well as smart cruise control and a lane-keeping system that includes a surround-view monitor and a lane following assist, are included.
It sticks out from the crowd thanks to its large and muscular body, aggressive and mean-looking front end, larger 19-inch alloy wheels, dual LED projector headlamps, complete panoramic sunroof, and more angular body lines than any other new Sorento model before it.
Integrated inside the standard LED headlights is a wide, sweeping grille on the front end. All-digital instrument cluster with 12.3-inch display; Blind Spot Monitoring System; Mood Lighting; Heads-Up Display; Ventilated seats; Nappa Leather-wrapped interior; etc. The 2810 mm wheelbase makes the cabin feel more large.
The 12.3-inch all-digital instrument cluster will greatly enhance the front dashboard in the Kia Sorrento.
KIA Sorento Eco Hybrid Price in Nepal
The Sorrento Hybrid is priced at Rs 1 Crore 69.90 lakh. The vehicle is available in the Nepali market in five different color variants including Runway Red, Gravity Blue, Snow White Pearl, Aurora Black Pearl and Steel Gray.