Logitech G and Herman Miller launch Embody Gaming Chair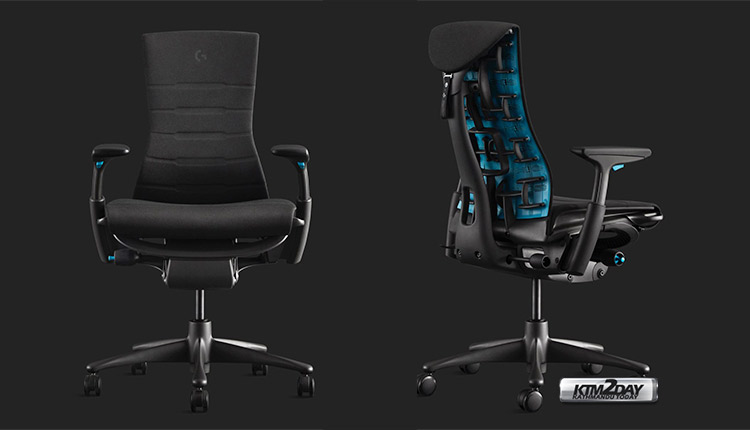 Logitech G and Herman Miller have announced their new ergonomic Embody Gaming chair, a product that promises more comfort and posture assistance for professional gamers, streamers and can serve even users who spend a lot of time sitting in front of the computer. The new chair was developed through the partnership between the brands, based on research to offer better design and ergonomics.
Embody Gaming Chair is based on Herman Miller's original Embody chair, which features a design focused on pressure distribution, natural alignment and support for healthy movements, according to the brand. The model of the new chair has been modified to meet the demands of professional players and streamers.
The Embody Gaming chair allows player's bodies to be aligned, balanced and be comfortable, according to the product description. It contains cooling foam with copper-infused particles that support optimal playing posture and reduce heat buildup caused by permanence in thick pads for an extended period of time. In addition, the foams have pixelated support, which distributes the weight evenly, to reduce pressure and encourage movement and hence stimulates blood circulation.
The Embody Gaming chair is now available for purchase in several markets through herman miller's official website. It is being sold at the suggested price of $1495, with a 12-year warranty.
SPECIFICATIONS
Total Height: 42-45″
Width: 29.5″
Depth: 15-18″
Seat Height: 16-20.5″
Distance from Seat to Armrest: 6.5-11.5″
Maximum Warrantied Weight: 300 lbs / 136 kg
PRODUCT DETAILS
Fully Adjustable Arms
PostureFit Spinal Support
Adjustable Seat Depth
Tilt Limiter
Hard Floor/Carpet Wheels
No Assembly Required
Cooling Foam