American hotel chain Ramada Encore starts operations in Thamel
A four-star hotel has come into operation in Thamel, a major tourist hub of the capital, with an investment of Rs 2.5 billion.
At a time when corona infection is on the rise in Nepal as well as in various countries of the world, 'Ramada Encore by Wyndham Kathmandu' has come into operation with the investment of Dahlia Investment Company and Non-Resident Nepali Association (NRNA). The hotel is the first Nepali chain hotel of Ramada Encore, USA. The four-star hotel was scheduled to be operational by the beginning of the Nepal Tourism Year 2020, but has been delayed by a year due to corona pandemic.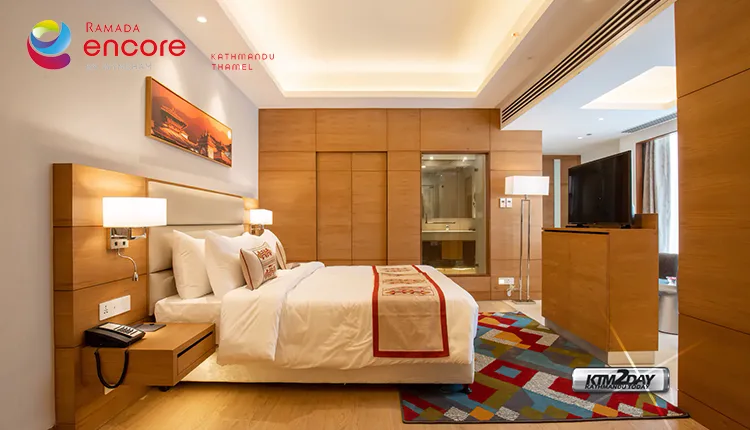 There are more than 9,200 such hotels around the world, targeting the middle to upper class. Ramada Encore has 52 chain hotels in India and more than 1,400 chain hotels in China. Ramada Encore by Wyndham operates three-star to five-star hotels in 80 countries around the world. In Kathmandu, the hotel is located in Thamel where 80 percent of foreign tourists visiting Nepal arrive seeking for hotels.
Hotel operator and Chairman of Dahlia Investment Company – Gopal Pangeni said that the newly launched Ramada Hotel Thamel is a chain hotel of international brand. "We will soon be operating the Ramada Hotel in Sauraha, Chitwan too" he added. The 90-room, nine-storey hotel in Thamel, Kathmandu has two restaurants, a spa, a swimming pool, a gym hall and two conference halls. From the roof one can see the beautiful atmosphere surrounding the valley.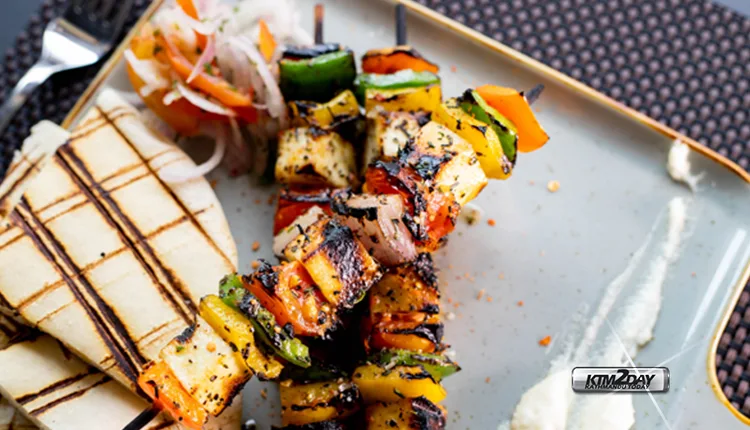 General Manager of the Hotel – Mahesh Phuyal said that the Ramada hotel has been providing exquisite foods of its choice to local and foreign tourists through two of it's restaurants. "We have provided Spanish, Arabic, Turkish, Moroccan food through one of our restaurant and pan-Asian and Indian food through another ," he said.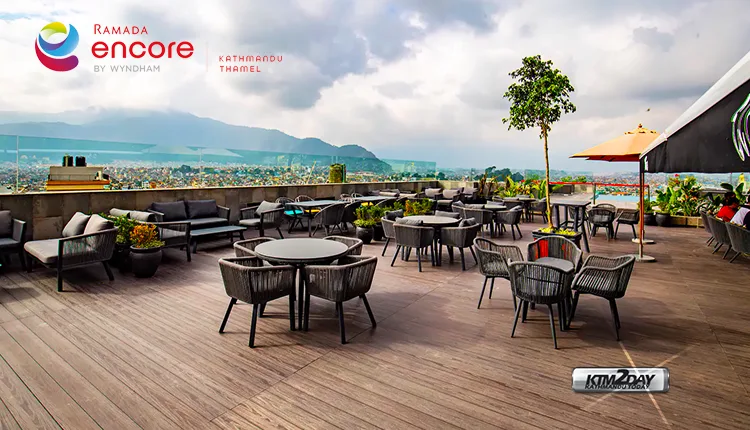 General Manager Phuyal also added that the Ramda Hotel aims to apply for a five-star rating soon by adding catering and banquet halls. The number of star hotels in Nepal has reached 143 that have finished construction and are in operation. This number denotes total number of one-star to five-star hotels in operation across the country. According to Mohan Bahadur GC, information officer of the tourism department, there are 16 five-star, 19 four-star, 33 three-star, 41 two-star and 34 one-star hotels in Nepal. Similarly, two five-star hotel boutiques are also in operation.
Despite the government declaring 2020 as the Nepal Tourism Year, the program of the Nepal Tourism Year was postponed due to the spread of Corona epidemic all over the world. The number of foreign tourists visiting Nepal has decreased due to the first and second wave of coronavirus infections and new variants found in different parts of the world.