realme Care+ launches device protection program for it's European customers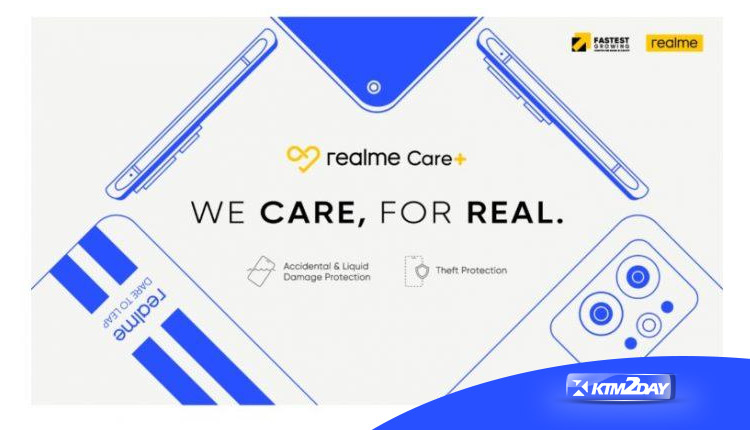 realme, quickest-growing smartphone brand, is now offering its consumers realme Care+, a full suite of device protection services for realme devices in European market .
Within 30 days of purchase, European customers can sign up for the realme Care+ program through the appropriate realme support website for just € 2.99 to receive coverage and protection against damage and theft.
"At realme, we put our consumers first in every way possible. Users are able to get more usage out of their products thanks to the service's capacity to make them more cost-effective without sacrificing sustainability "Frank Wong, CEO of Realme Europe, remarked.
Also Read : Realme Mobile Price in Nepal
Spain, Italy, France, Poland, Germany, and the Czech Republic are the first six European nations to launch realme Care+. In 2023, the service is projected to go out across Europe.
Less hassle, more support
realme Care+ provides customers with a more robust warranty, enhanced care, and superior support at a reasonable price.
Water damage, broken displays, liquid leaks, and faulty parts are all things covered by realme Care+, which customers can utilize twice a year after purchase.
The ADLD program protects against accidental front and back glass breaks as well as liquid damage; additionally, the ADLD+ Theft Package safeguards the device in the event that it is stolen.
A realme smartphone purchased from an official retailer, either in-store or online, qualifies for a subscription to the service, with monthly payments starting at € 2.99.
As an added bonus, the policy offers worldwide protection that may be carried over into a trip abroad (e.g. travel). Devices needing repair can be picked up and delivered without additional cost.
Trust the professionals
Put your phone in the hands of people who know everything about it. All repairs performed by authorized realme experts use genuine spare parts and certified replacement equipment to guarantee the highest product quality.
Depending on the cost of the insured item, annual subscriptions range from €29 to €69. realme Care+ is compatible with all realme smartphone models, from the entry-level C series to the high-end GT series.