Realme GT 2 Pro design renders, key specs and price leaked ahead of Q1-2022 Launch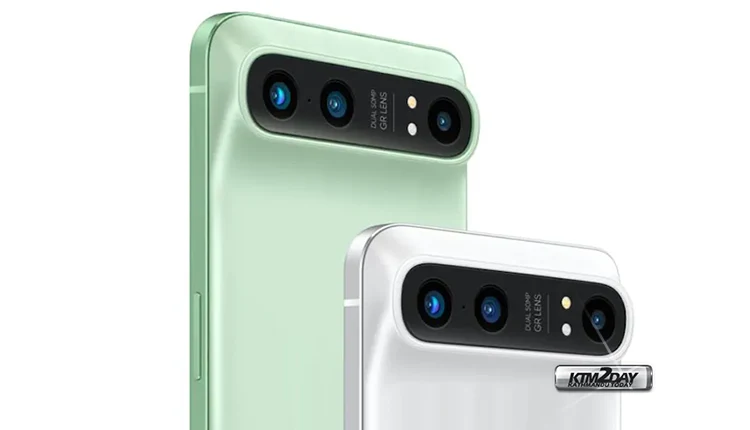 According to a report, the Realme GT 2 Pro will be launched in India in the first quarter of 2022 (Q1 2022). Realme's website source code purportedly contains the phone's name, as claimed. According to a tipster, the rumored smartphone's renders, important characteristics, and price have reportedly been disclosed. Soon after AnTuTu disclosed on Weibo that the smartphone in question had earned over one million points in its benchmarking tests, the upcoming phones more detail has surfaced online.
91Mobiles is the source of the information about the Realme GT 2 Pro India launch date. The phone is expected to debut in India in the first quarter of 2022, according to the website. In keeping with a prior report, the phone is expected to be released in China in the first half of 2022. In light of this new development, it is probable that Realme may debut these phones in the Indian and Chinese markets at the same time or shortly after one another.
As for the second development, it was reported by 91Mobiles that tipster Mukul Sharma claimed to have seen the name "Realme GT 2 Pro" in the website's source code. It has now been "officially confirmed," Sharma tweeted. Previous claims by the same anonymous source claimed that he had seen both Realme's official website and the phone's IMEI database with the model number RMX3301.
Steve Hemmerstoffer, better known as OnLeaks, has posted a set of claimed renders of the Realme GT 2 Pro, which he claims show the phone's design. They worked together to uncover some of its primary features and its price.
Design of Realme GT 2 Pro
There is a protruding rear camera module that resembles the one found on the Nexus 6P and Pixel 6 devices, according to OnLeaks. The module contains three cameras and a flash with twin LEDs. For greater image quality and reduced ghosting and backlighting, two 50-megapixel sensors with GR lenses are indicated by the engraving. Alternatively, the rear panel could be made of ceramic and framed in metal. The face of the phone has not been shown, although it is rumored to contain a hole-punch display and an in-display fingerprint sensor.
Specifications of the Realme GT 2 Pro (expected)
Realme GT 2 Pro may have a 6.8-inch WQHD+ flat OLED display with a 120Hz refresh rate according to OnLeaks. The Qualcomm Snapdragon 8 Gen1 SoC is a possibility. Triple-camera setups can comprise up to three cameras, each with a resolution of 50MP, 50MP ultra-wide, and 8MP, respectively.
Realme GT 2 Pro is expected to be powered by a Qualcomm Snapdragon 8 Gen1 (Snapdragon 898) processor, along with an LPDDR5 RAM and UFS 3.1 storage.
On AnTuTu, it's claimed that the phone surpassed the one million mark after receiving 1,025,215 points. It's also possible that the Realme GT 2 Pro will have 512GB of UFS 3.1 storage and 12GB of LPDDR5 RAM.
The Realme GT 2 Pro may soon be able to take advantage of fast charging at a rate of 125 watts. Wi-Fi 6 and Bluetooth v5.2 are possibilities for connectivity.
Realme GT 2 Pro Price in Nepal (expected)
According to Steve Hemmerstoffer, the base model of the Realme GT 2 Pro would cost around $799 (nearly Rs 96,000). Previous reports stated that the smartphone will cost CNY 4,000 (approximately Rs. 75,000) for the base model, with an additional CNY 5,000 (about Rs. 94,000) being offered for an additional special model.