Life insurance companies profit dropped by 60% in Nepal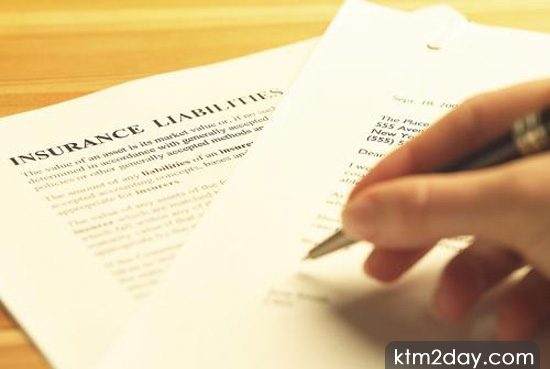 The profits of life insurance companies in the fiscal year 2009-10 dropped by 60 percent. Unaudited financial reports published by eight companies revealed that the profits of those companies amounted to Rs. 107 million in the last fiscal year, against Rs. 343 million in 2008-09. Meanwhile, Rastriya Beema Sansthan did not publish the financial report for both years."The figure may change after the final auditing," said Fatta Bahadur KC, chairman of the Insurance Board Nepal.
With the decline in the amount of foreign employment insurance premium the last fiscal year, the income of life insurance companies also plunged. In addition, the surge in operating costs of the companies and the actuarial valuation period of insurance companies also reduced the profit.
Similarly, the loss witnessed by Life Insurance Corporation lowered the profit of those companies.
"The competition among the companies is also another factor," said Ramesh Kumar Bhattarai, vice-president of Insurers' Association of Nepal. "The foreign employment insurance has major contribution to the profit."
According to the insurance companies, the facilities to insurance agents, however, increased with the competition among the insurance companies.
The increment in facilities to the agents had ultimately fuelled the costs along with the rise in the transactions of companies. Although the commission of the agents is pre-determined, the companies also provide other facilities.
The profits of insurance companies are evaluated through yearly income and expenditure as well as actuarial valuation. The three-yearly profit counted in the actuarial valuation is also importantly considered. However, the bonus and dividend of the insurance companies are distributed after the actuarial valuation. In the fiscal year 2009-10, the American Life Insurance Company had posted the highest profit of Rs. 32.7 million. The Asian Life Insurance Company stood at second place with a profit of Rs. 23.6 million. Both companies posted a profit of Rs. 67.4 million and Rs. 50 million, respectively in 2008-09.
On the other hand, Life Insurance Corporation which posted a profit of Rs. 87.1 million the previous fiscal year witnessed a loss of Rs. 6.7 million.
The cumulative retained earning of the life companies was realized at Rs. 343 million in 2009-10. The retained earning of the insurance companies is also distributed to the concerned stakeholders after the actuarial valuation.(Source:ekantipur)
Profit in 2009-10 (in Rs. million)
| Companies | Net Profit | Retained Earning |
| --- | --- | --- |
| American Life Insurance | 32.7 | 57.6 |
| Asian Life Insurance | 23.6 | 77 |
| National Life Insurance | 15.6 | 41.3 |
| Prime Life Insurance | 9.5 | 66.2 |
| Life Insurance corporation | -6.7 | 33.6 |
| Nepal Life Insurance | 8.6 | 29.1 |
| Gurans Life Insurance | 15.4 | 26.4 |
| Surya Life Insurance | 7 | 11.4 |