Saudi Aramco shines over Apple as world's most valuable company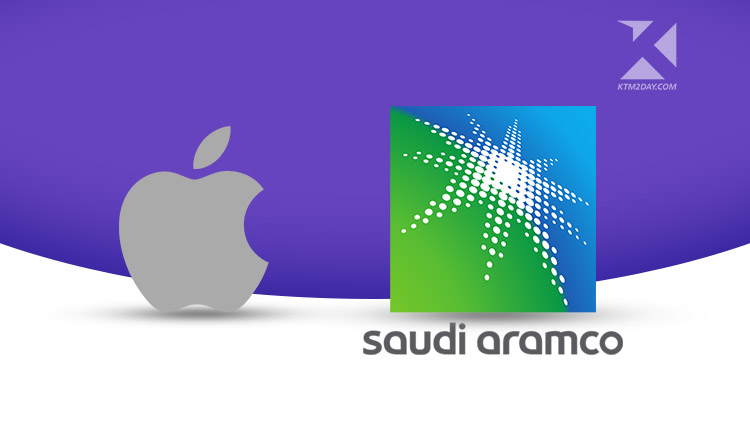 As soaring commodities prices inflate profits at energy corporations while technology stocks continue to fall, Apple has lost its title as the world's most valuable business to Saudi Aramco.
In a hint that the old economy is regaining ground on the new this year, Aramco outperformed Apple on Wednesday night, despite Wall Street's protracted bear market.
The stock of Apple, which had become the world's first $3 trillion business in early January, fell another 5% on Wednesday, bringing its worth to $2.37 trillion (£1.94 trillion) — an 18% loss this year.
This pushed Apple's valuation below that of Saudi Aramco, whose market capitalization has risen by a quarter this year to $2.43 trillion, fueled by the recent rise in oil prices.
Aramco's climb comes a decade after Apple beat another oil giant, ExxonMobil, to become the world's most valuable publicly traded business in 2011.
Since then, Apple, Microsoft, Alphabet, the parent company of Google, and Amazon have dominated stock markets, reaching and then surpassing $1 trillion values and edging away oil giants.
Only Saudi Aramco has consistently ranked among the most valued companies.
Markets.com's Neil Wilson said there was "something significant in tech being overtaken by oil," and that equities were being pushed lower by "this steamroller of a bear market."
Both companies have previously traded the top rank. When Aramco went public on Saudi Arabia's Tadawul stock exchange in December 2019, it became the world's largest listed business.
It would have been greater than Exxon if it had gone public a decade before.
As the pandemic stimulated demand for digital products and services, Apple climbed back to beat Aramco in July 2020.