Nepal takes part in Vakantiebeurs 2011 tourism fairs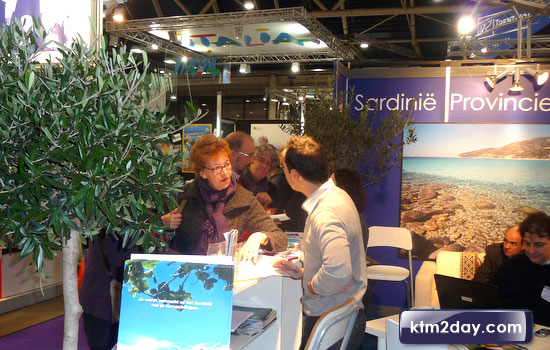 Nepal highlighted itself as a premier tourist destination at Vakantiebeurs, the fourth largest tourism exhibition, at Utretch, the Netherlands on January 11-16. Nepal made a pictorial presentation and photograph exhibition to reach out directly to consumers, and convince foreign tour operators, persuade the media to create a favourable publicity for Nepal particularly in view of Nepal Tourism Year 2011, according to Nepal Tourism Board (NTB).
NTB coordinated photo exhibition by Wim Van Pasal, a renowned Dutch photographer and poet, at four stalls in different halls highlighting NTY 2011 slogans and tourism attractions that attracted a large number of visitors to the Nepal's stalls.
Nepal is rapidly gaining acceptance in the Dutch market both as an adventure and a cultural destination also due to the vast contrast of geographical topography between Nepal and the Netherlands.
NTB also interacted with local tour operators, journalists, internet portals, travel-based television channels, travel magazines and the general public and informed them about tourism products and services of Nepal.
While conventional travellers look for destinations within Europe, the younger generation makes travel plan well in advance and prefers to travel to far-flung countries, with exotic culture of the east like Nepal, Tibet, Bhutan and India and are fond of trekking in the Himalayas, fuelled by the imagination of Mt Everest.
With Arkey Fly providing direct flight from Amsterdam to Kathmandu at a reasonable price and other convenient connection to Delhi from Amsterdam and also via Middle-east, Nepal receives more than 7,000 Dutch visitors a year on an average. Nepal's participation at the exhibition has enabled a direct access to information and building of networks between international travel fraternity and travel trade of Nepal for further strengthening of travel ties with global tourism community.
Vakantiebeurs is the fourth largest tourism exhibition of its type in the world.