Mahindra rolls out new tractors in Nepal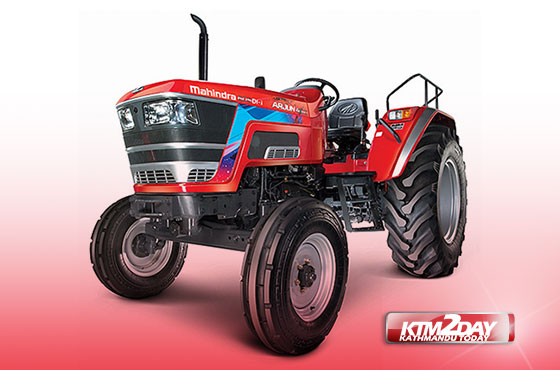 Mahindra & Mahindra Ltd's Farm Equipment Sector (FES), a part of the $17.2 billion Mahindra Group & Agni Group on Wednesday announced the launch of the new Mahindra ARJUN NOVO -605 DI – in Nepal – the most technologically advanced and stylishly designed new generation tractor, based on a whole new platform.
The new platform would be offered in range from 55-75 HP & right now the product offered falls in 60 HP category, according to a press release issued here by the company.
The new ARJUN NOVO 605 DI, is in line with Mahindra's vision of becoming the pioneer in providing technology driven farming solutions to farmers across the country, it claimed, adding that with new benchmarks in technology, comfort and ergonomics, the latest offering from the Mahindra stable, is all set to change farming practices and improve efficiency and quality of output, leading to Farm Tech Prosperity.
Speaking at the launch, Vice President, Head of International Operations – South Asia, Mahindra & Mahindra Ltd, said,, "Mahindra is the global leader in tractors by volumes.
With the launch of the new Mahindra ARJUN NOVO 605 DI, we have deployed technology innovation to set new benchmarks, thereby reinventing ourselves to stay ahead.