Nepal Telecom Launches Live TV app WowTime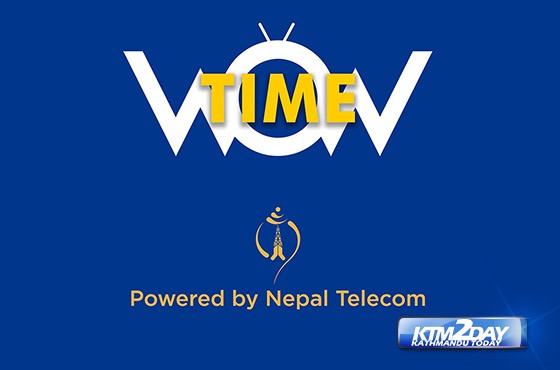 Nepal Telecom (NT) users can now watch live TV, movies and various other videos using a single mobile application.
According to NT, the app 'Wowtime' has come into operation since September 19.
Issuing a press statement, NT said that the app was launched by the telecom giant in association with Wean Nepal.
NT informed that its users can watch 130 different channels through the app. The company informed that the number of channel will be increased in the future as per the need.
"Customers can also watch different movies, music videos, TV shows and FM radio," NT said in the statement.
This service is only available for the GSM and CDMA prepaid/postpaid users of NT. On the occasion of Dashain, the subscription charge for the app has been waived for a month, the statement further said. After a month, the customers can get the service upon payment on a daily, weekly or monthly basis. The services of the app can be utilized either through wifi or with data.
The mobile app can be downloaded from Google Playstore or Apple Store. Customers can activate the service after entering the PIN number which they receive after registering their name and phone number.
These are the short download links of WOWTIME
WOWTIME Android: https://goo.gl/7vPpBh
WOWTIME iOS: https://goo.gl/Nf3PPq
Website:- www.wowtime.net
Facebook: –https://www.facebook.com/wowtimeapp/
Email: [email protected]
WowTime Live TV Channels Subscription Rates: