Thai Airliners to conduct direct flights to Pokhara and Bhairahawa Intl' Airports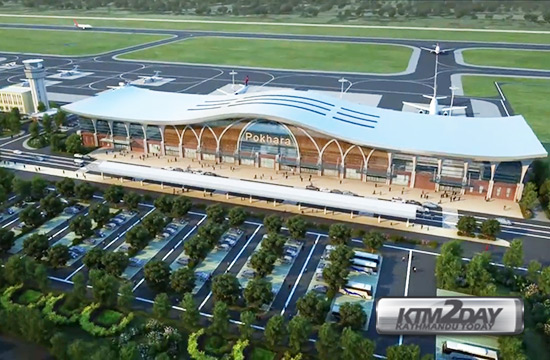 In a first, airline companies based in Thailand will now be able to directly fly to the Bhairahawa and Pokhara international airports once the construction of the airports is completed. If everything goes as planned, Pokhara International Airport is likely to come into operation by 2021 and Gautam Buddha International Airport in Bhairahawa by 2019.
Also read – Himalaya Airlines starts flights to Chongqing China
The 47-year-old bilateral air services agreement (ASA) on 'Grant of Rights, Cooperative Marketing Agreement, Aviation Security and Aviation Safety', signed between Nepal and Thailand was amended today in Bangkok. As per the revised pact, Thai airlines will now be able to fly directly to the aforementioned airports.
The amended agreement was signed by Acting Secretary of the Ministry of Culture, Tourism and Civil Aviation Suresh Acharya and Chula Sukmanop, director general of the Civil Aviation Authority of Thailand.
As per the revised agreement, airline operators of both the countries will now be able to fly 28 weekly flights between the two nations from the existing 10 weekly flights. "The new agreement has been inked with expectations to bring in more tourists from Thailand, which will support the 'Visit Nepal 2020' tourism campaign launched by the government," said Acharya via telephone from Thailand.
"We have also agreed on code-share, promotion of tourism destinations on mutual basis and air safety issues," he informed.
As per pact, both countries have agreed to place no restriction on the movement of cargo planes between the two nations. Moreover, Nepal and Thailand have also agreed to cooperate to arrange third-country code sharing and South East Asia, South Asia, and the Middle East will act as intermediate points for Nepal. Likewise, the Asia Pacific and North East Asia will also be intermediate points for Nepal.
At present, from Nepal, only Nepal Airlines Corporation has three weekly scheduled flights — Monday, Wednesday and Friday — to Thailand. Meanwhile, Thai Air has daily scheduled flights to Kathmandu and Thai Lion Air has been operating three weekly flights — Monday, Wednesday and Friday — to Kathmandu.
Nepal and Thailand had signed a revised memorandum of understanding on air services agreement in 2004.
Till date, Nepal has signed bilateral ASAs with 38 countries. As per the pacts, Nepali airlines are allowed to operate 214 flights per day to and from Nepal to various destinations. According to MoCTCA, Nepal has, however, been able to utilise only 40 per cent of aforementioned capacity due to less number of carriers.