PM Deuba instructs CAAN to build Int'l airport with two runways at Nijgadh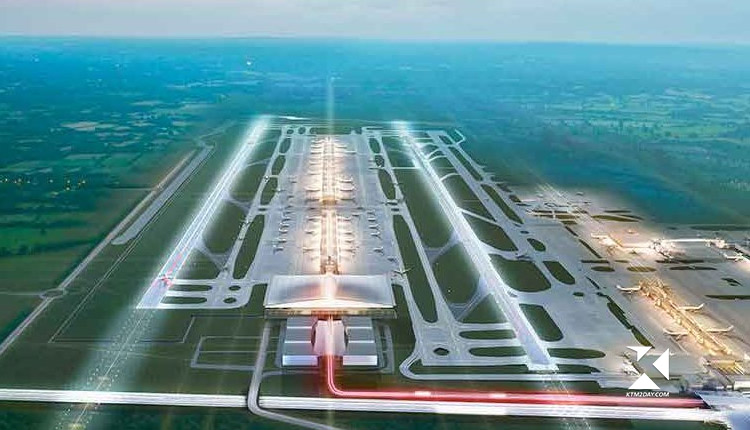 The Civil Aviation Authority of Nepal (CAAN) was ordered by Prime Minister Sher Bahadur Deuba on Saturday to speed up construction of Nijgadh International Airport. It comes after Wednesday's announcement of the Supreme Court's (SC) entire verdict.
Prime Minister Deuba instructed the relevant authority to proceed with construction of the airport's two runways after visiting the proposed site on the ground. The construction of Nepal's second international airport has sparked debate, as some local residents are concerned about the impact it would have on the environment.
After performing a thorough environmental impact assessment and ensuring that any environmental damage is minimized, the highest court in its entire wording of the judgement asked the authorities concerned to proceed with the construction of the airport. Earlier government plans for the construction of a large international airport in the southern Terai plains have been nullified by the supreme court.
There would be more than 2.4 million trees felled from an 8,000-hectare forest region to develop the airport, according to a report filed to the Tourism Ministry in February 2017. Zurich Airport International AG was even shortlisted as a single entity in September 2019 to work on a public-private partnership model for the airport's construction.
A total of Rs 2 billion has already been invested, which includes Rs 800 million in compensation for those who were harmed by the construction.
According to Prime Minister Deuba, the Kathmandu-Terai/Madhesh Expressway and the Nijgadh International Airport are interconnected projects now in the planning stages. According to him, "the government is dedicated to the completion of both projects."
Prime Minister Deuba had led a delegation to Nijgadh earlier in the day to assess the potential site for the airport's development. The purpose of the trip was to obtain a firsthand look at the airport's building progress.
Pushpa Kamal Dahal (Maoist Center) and Madhav Kumar Nepal (Unified Socialist) were among those accompanying Prime Minister Deuba on the trip.