CES 2019 : LG shows 88″ OLED TV with integrated sound on the screen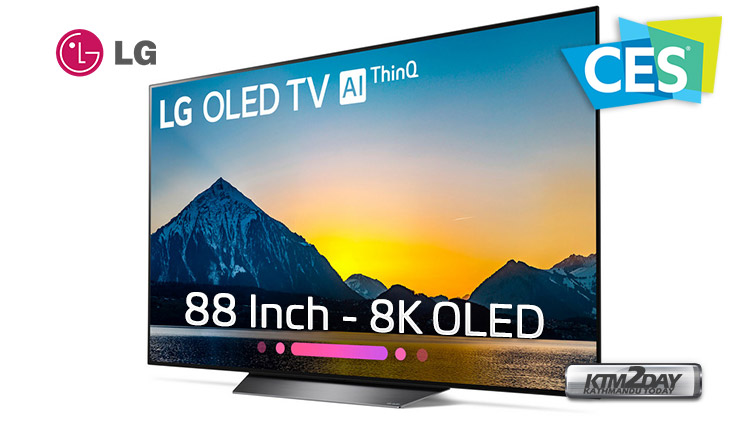 LG Display has also announced that it is showing off some cool and innovative screens at the tech fair in Las Vegas. These include an 88-inch 8K OLED screen, a 65-inch 8K OLED display, and a 65-inch 4K OLED screen.
The most exciting display among LG Display's brand-new wares, the 88-inch 8K OLED screen offers massive upgrade to the company's Crystal Sound screen technology. The new 88-inch 8K TV from LG produces Dolby Atmos 3.2.2 audio, this is one of LG's new features for CES this year; an upgrade to Crystal Sound technology that produces sound directly on the TV screen without the use of speakers. The prices and release plans for this model have yet to be revealed.
In addition to this screen, LG Display will also show a 64-inch OLED model, also 8K, which promises to have the "fastest" response time in the world, with 3.5 milliseconds.
The manufacturer recommends this screen to watch action and sports movies, although it may also be suitable for a gaming experience.
Among the news that LG brought to CES this year is a transparent 12.3-inch OLED car screen, the 27-inch Neo Art concept display which is a portable monitor with USB-C connection or even low-power models , 13.3 inches, 4K, ideal for laptops.