Boeing quietly unveils world's longest passenger plane 777X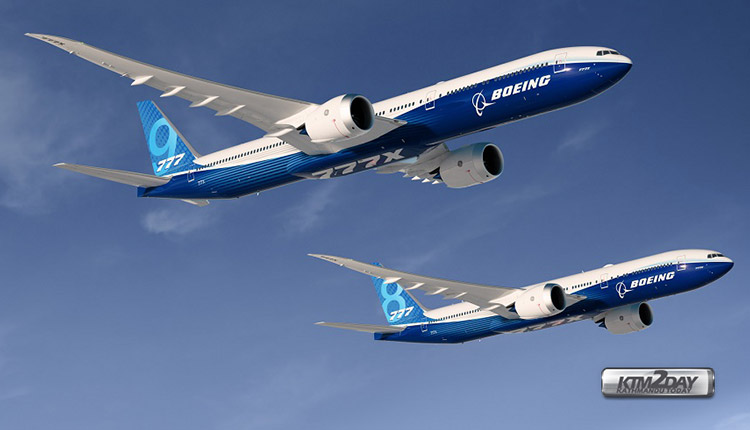 The first assembled model of the Boeing 777X rests in the factory Everett, in Washington, waiting to begin it's test flights around the globe. Boeing expects this aircraft to be the world's largest double-engine aircraft and the most efficient with 12% less fuel consumption and 10% less operating costs than the competition.
The aircraft had expected to be presented with much fanfare in a ceremonial debut at the plane manufacturer's plant in Everett, near Seattle, on Wednesday.
But as a mark of respect for those who died in the Ethiopian Airlines 737 Max 8 crash, it was instead unveiled in a low-key event that was only attended by Boeing employees.
With the nose, mid, and aft sections combined, the Boeing 777X measures 252 feet long (77 meters) from nose to tail, making it the longest passenger jet the manufacturer has ever produced.
Also read – Boeing 757 aircraft of Nepal Airlines Corporation grounded
"The 777X is a new airplane and a new production system," says Josh Binder, vice president and general manager of the 777X program. "With the 777X, the production system was integrated into the development program sooner than any other airplane, and the team is doing a great job of hitting our milestones as expected."
The large wings, biggest ones ever built by Boeing, aim to make this aircraft one of the most efficient in the world and features the largest twin-engine till date. According to Boeing, this type of wing improves aerodynamics and lift and allows you to save around 12% of fuel ,the company said. However, its large size would not allow this aircraft to access most airports. In fact, the Airbus A380 – the largest passenger plane in the world – has a wingspan of 80 meters. A size that forced some airports to build special doors for passenger boarding.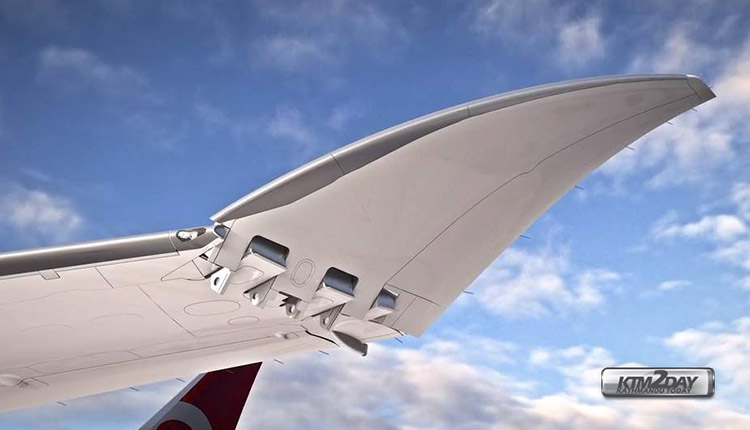 Additionally, the folding wingtips allow the 777X to maintain airport compatibility with the existing 777 family.
The first 777X introduced will be the 777-9 model, which can seat 400 to 425 passengers in a standard configuration and offer a range of 7,600 nautical miles (14,075 km). Boeing is building on the passenger-preferred interior of the current 777 and on 787 interior innovations to create a passenger experience like no other. The design will include larger windows that are located higher on the fuselage than the current 777, along with a wider cabin, new lighting, and enhanced architecture.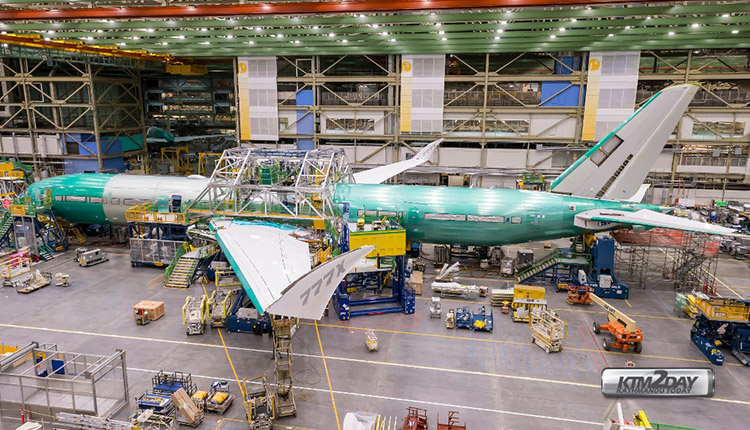 Three additional flight test airplanes will be built after the first flight test, which is currently scheduled for the first quarter of 2019. Introduction is planned for December 2019, with first delivery in 2020.