Samsung Galaxy Note10 will come in four versions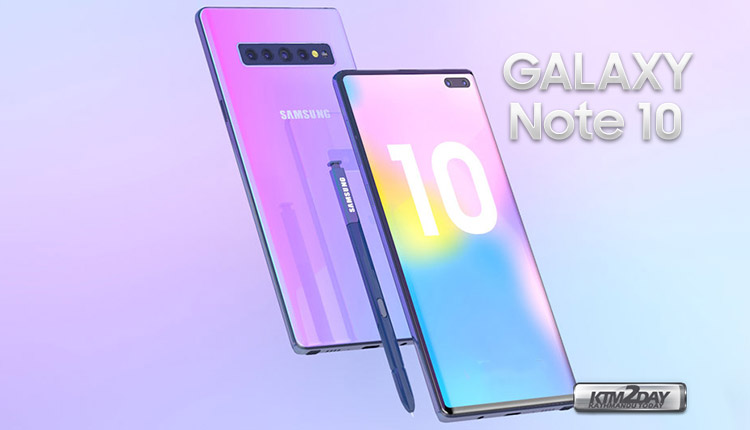 It seems that Samsung will release more than one model of Galaxy Note 10. After all, the Galaxy S10 saw 4 variants, including the upcoming 5G version .
Reports indicate that Samsung will try to repeat the success of the Galaxy S10 by launching 4 models of Note 10. It can be a good move or a shot in the foot, as they will fill the market with 4 more devices.
Supposedly, the Galaxy Note 10 smaller will have a screen of 6.4 inches while the standard model will come with 6.7 inches. The smaller one will have 3 cameras and the standard ones will have a 4 lens camera configuration.
The first of the two lower specced base models will only support 4G or LTE while the remaining two premium versions will be the most powerful models and only one of them will have support for 5G.
The Note line always cherished large screens, high capacity batteries, and productivity tools combined with the stylus. Launching 4 Note 10 models will certainly take away the X-factor associated with the line.
Launching so many models can also confuse consumers in choosing the right product. It can also hurt the sales of the manufacturer as we are talking about 8 Samsung smartphones where the features may not differ much minus the Stylus Pen.
The Galaxy Note 10 small model(Note 10e) seems to be a consideration for the consumer who feels discomfort on the large screen, although the S pen is good. Smaller models are expected to be marketed mainly in Europe, where demand for small products is high.
Samsung Electronics has increased the development period of its next work from half a year to a year to improve the product's completion after the end of the Galaxy Note 7 discontinuance. Samsung Electronics launched the Galaxy Note 10 codenamed "Da Vinci" in early September last year, and started to develop in earnest. In December last year, the Galaxy Note 10 panel size was fixed at 6.75 inches.
The industry expects the unpacked Samsung Galaxy Note 10 to be around August.