Here's how much the OnePlus 7 Pro will cost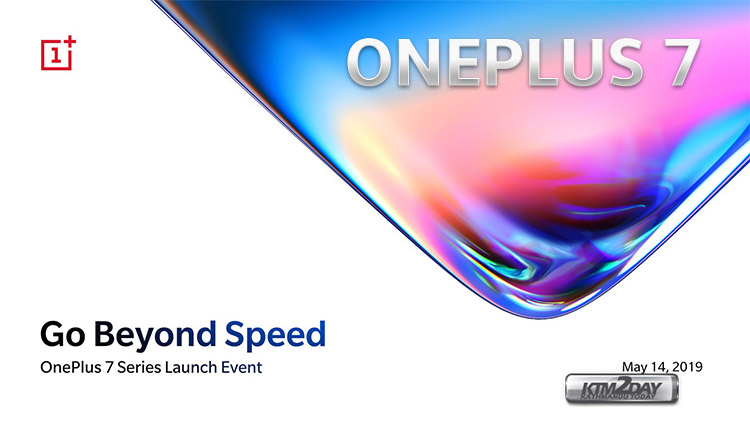 The OnePlus 7 Pro, which has already had its release date confirmed, is one of the most anticipated Chinese smartphones this first half of 2019. The handset will have three different versions – with 6GB of RAM , 8GB and 12GB – but still had no information about the  prices of the devices.
It turns out that the price of OnePlus 7 Pro has been leaked for European market and the price is set very high making it one of the most expensive smartphone till date.
The Oneplus 7 Pro version with 12 GB of memory RAM and 256 GB of internal storage is set to come with a price tag  of € 819 which converts to around NRs. 1,02,000.
Similarly the Pro version with 8 GB of RAM will be priced closely to € 749 and the base variant comprising of 6 GB RAM is set to cost around € 679-€ 699 .
OnePlus 7 Pro is set to compete with Huawei P30 in the European market which costs € 749.
OnePlus has scheduled the launch of OnePlus 7, OnePlus 7 Pro and OnePlus 7 Pro 5G variants on May 14 ,2019.
According to the latest set of leaked information about the specification of these devices, the OnePlus 7 Pro and OnePlus 7 Pro 5G will have a 1440 x 3120 screen with a 6.7 inch ratio of 19.5: 9 and a refresh rate of 90Hz. The camera configuration, which was also no longer mystery, will be a composite of three lenses, with a main 48 MP with optical and electronic image stabilization and f / 1.6 aperture, a 8 MP f / 2.4 telephoto lens that offers 3x zoom, and a 16 MP f / 2.2 wide angle with a field of view of 117º. There is also apparently a 16 MP f / 2.0 lens on the front.
OnePlus 7 Pro and OnePlus 7 Pro 5G will have a Snapdragon 855 chipset, and can be purchased in versions that combine 6 GB of RAM with 128 GB of storage, 8 GB of RAM with 256 GB of internal space, or 12 GB of RAM with 256 GB of native space. They apparently have a 4,000 mAh battery with OnePlus's 30W fast charging technology , fingerprint on-screen scanner and come in shades of blue, gray and brown.
OnePlus known for its flagship killer smartphones will subsequently be increasing its price from this year as it seems too irrelevant to compete with Xiaomi's Poco brand anymore. Xiaomi's Poco F1 not only snatched the crown from OnePlus but blew away this game and astonished the world by offering flagship smartphones at under $300.
Oneplus has now moved its focus away and invested heavily on new display technology on its OnePlus 7 series of devices . The new smartphones is set to come with curved display at its edges and one of the great attractions will be its refresh rate of 90Hz. This will improve the gaming experience and overall smoothness while playing heavy games like PUBG and Fortnite.
Anyone thinking about buying a new OnePlus, certainly has to look at the Pro model. That's where the brand made the big investment, and that's where it hopes to get the biggest returns. It remains to be seen whether potential buyers of a new OnePlus will find sufficient value to justify it's higher price tag.
Launch Event of Oneplus 7
Pier 94, New York – 11 a.m. EDT on May 14
Printworks, London – 4 a.m. BST on May 14
BIEC, Bangalore, India – 8:15 p.m. IST on May 14
Yanqi Lake, Beijing – 2 p.m. PST on May 16.