Audio-Technica Launches ATH-TWX9 TWS earbuds With Anti-bacterial UV Lights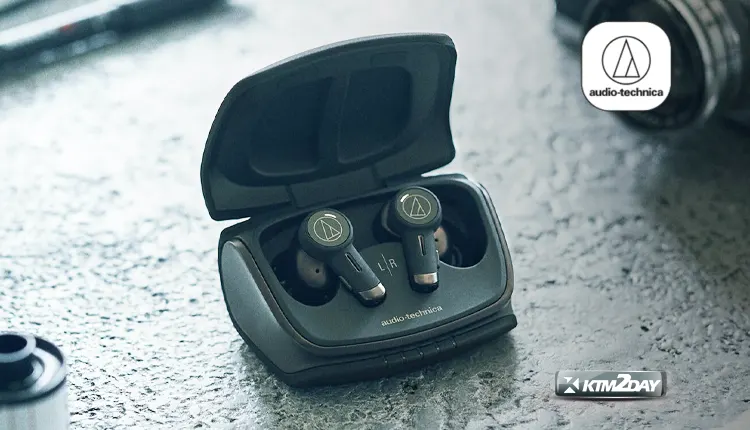 For quite some time, Audio-Technica has been a trusted name in hi-fi equipment. The company has only lately begun to push into the truly wireless earphones area.
It has recently launched a new TWS model with an intriguing addition: UV lights for disinfecting the earbuds.
The brand-new ATH-TWX9 TWS from Audio-Technica is now available in US markets. The UV sterilization feature, designed to be anti-bacterial for improved cleanliness, is clearly a selling factor.
This is a novel and fascinating feature from a practical standpoint, but it's hardly revolutionary. The Tone Free earbuds from LG's TWS earphones model line also have included UV sterilization in the past.
The new Audio-Technica ATH-TWX9 model has some unique features that set it apart from the LG variants that also have UV lights to kill micro-organisms.
The former takes about 10 minutes to charge and sterilizes only the speaker grills. The sterilisation time for the ATH-TWX9 TWS earbuds is cut in half to 70 seconds, and the sterilised area is expanded beyond the speaker grills. Besides this major improvement, the new TWS model is in line with the brand's other capable earbuds.
It has a high-end appearance and a chic finish, plus some subtle bronze accents. Each earbud's housing is IPX4 water- and dust-resistant, while the earphones themselves include 360 Reality Audio and Snapdragon Sound for enhanced aural immersion.
It can play for about 6 hours on a single charge, or 18.5 hours with the charging case.
The retail price of the brand new ATH-TWX9 earphones is $329 USD, and they come in only one color (Japanese Black).