Bitcoin value skyrockets to all time high, weighs more than 1 kg gold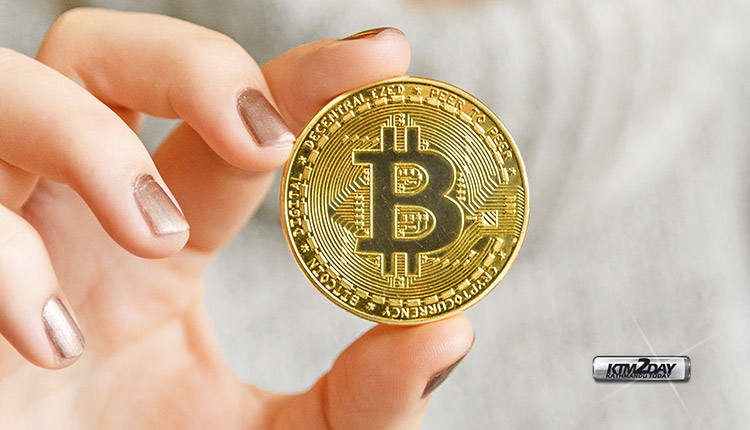 The value of Bitcoin, known as the king of cryptocurrencies, has skyrocketed again.
The debate about Bitcoin and Gold has once again intensified. In recent times, the price of bitcoin has risen sharply, while gold has fallen by more than 10,000 rupees from the all-time high.
The world's oldest, largest and most popular cryptocurrency Bitcoin price has reached $ 64,600. If you convert it into Nepali rupees, then the price of one bitcoin is around 77.68 lakh rupees (Bitcoin Price all Time High). Similarly the price of one kg of gold in nepali market is around 76.73 lakh rupees. That is, the price of one bitcoin has exceeded one kilo of gold .
When Bitcoin was launched in 2009, it was priced at Rs 0.096. The value of bitcoin, the world's first decentralized currency, has risen very rapidly in these 12 years, but on the other hand gold is considered safe haven as asset for investment worldwide.
Analysts at Bloomberg have claimed that the price of bitcoin can reach around US$ 4,00,000.
It is currently priced around $ 64,000. Analysts have estimated this based on the rise in the price of bitcoin in 2013 and 2017. According to Bloomberg's Monthly Crypto Outlook (Crypto Outlook) released on April 6, the future of bitcoin and cryptocurrency is pretty bright.
According to JP Morgan, a lot of money has been invested in bitcoin funds since October, while investors have distanced themselves from gold. This trend is likely to persist for a long time as more and more institutional investors are turning to cryptocurrencies. The popularity of digital currencies as an asset class is continuously increasing.
Experts say that if investors turn away from gold and turn to cryptocurrencies then there is a concern for the precious metals markets. Strategies of JP Morgan say that institutional investors have just started adopting bitcoin. About $ 2 billion was invested in bitcoin from October to December 10, while $ 7 billion was withdrawn from gold exchange funds.
Goldman Sachs Group Inc. and Morgan Stanley have announced plans to offer their clients access to crypto investments. Tesla Inc. earlier this year disclosed a $1.5 billion investment in Bitcoin and more recently started accepting it as payment for electric cars.