Children aged 5 to 12 are being administered Covid-19 vaccine from today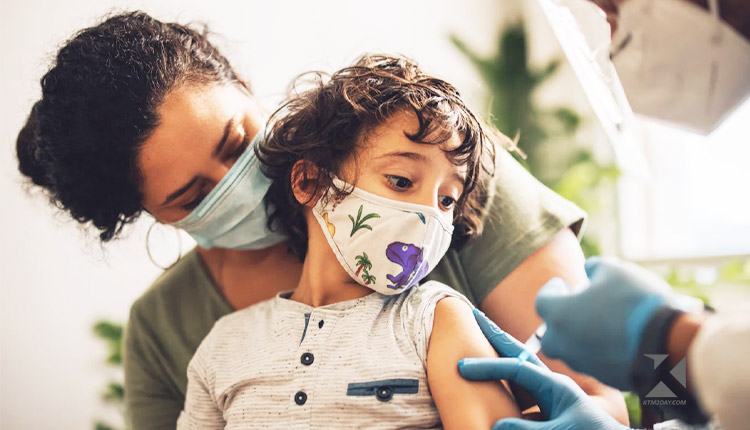 Pfizer BioNTech COVID-19 vaccine is being delivered to children aged 5 to 12 across the country as of today (Thursday).
At a news conference on Wednesday, Basanta Adhikari, Chief of the Kathmandu District Health Office, announced that 1300 immunisation facilities had been assigned to provide the vaccine to a total of 3.9 million children.
190,000 youngsters of the targeted age group will be vaccinated in Kathmandu, he said, adding that all preparations have been finished. In addition, the vaccine would be offered at correctional facilities and prisons, he said.
On June 19, the United States donated around 2.2 million doses of the vaccine to Nepal through COVAX.
Children's health director Dr Dipendra Raman Singh has urged parents to have their children vaccinated because it is 91 percent effective.
Each vaccination centre will have a professional health worker on-site who will provide initial treatment for children who develop symptoms of a headache, vomiting, or rashes following the immunisation, he said.
Depending on the demand from the recipients, additional health personnel and volunteers will be brought in.
First- and second-time vaccine recipients from 27 districts will be treated from June 23 to 29 and July 18 to 24 as part of a nationwide vaccination programme.
Children from 50 districts will be given the first dose on August 21-27, and the second dose on September 12-17, in the second phase.
Beneficiaries are required to provide proof of their educational accomplishments, as well as a copy of any official identification document from their parents that certifies their age.