Melamchi Project to start distribution of water at the beginning of next year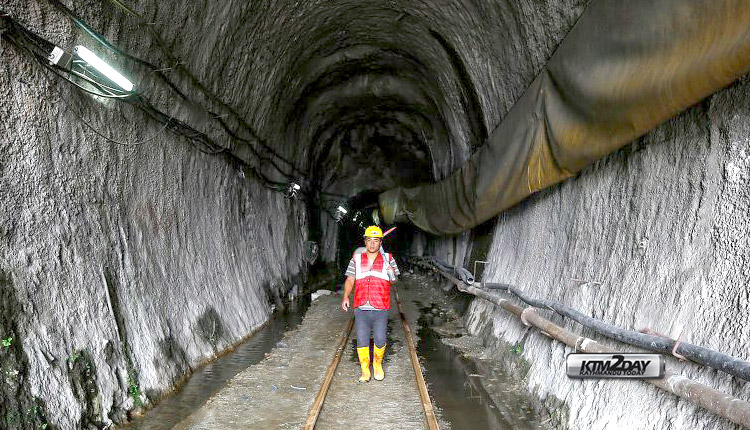 With less than a month for the current fiscal year to come to an end, the Melamchi Water Supply Project (MWSP) has still 3% of its infrastructure construction work to be completed. This has once again posed challenges to the government's new deadline to complete the project that has already taken three decades.
The government in its budget for the fiscal year 2020/21 has announced to start the distribution of water in Kathmandu at the beginning of next year after completing the work within the current fiscal year. It has allocated Rs 5.40 billion for the project.
Presenting the progress report to the Parliamentary Development and Technology Committee on Wednesday, the MSWP has said that it has completed 97% of the infrastructure construction work as of now. The breakdown of the project report shows that 99% of the tunnel construction has been completed, while 98% of the installation to connect the tunnel and water processing plant has been completed.
Similarly, the project has completed construction of a water processing plant with a capacity of 1.7 billion liters. However, the progress of headworks construction is limited to only 65%.
In the headworks, the project is yet to complete construction of a bridge, approach road and installation of hydro mechanical equipment and S4 structure, among others. Under the segment, the concretization of the dam of 4 meters out of the total height of 10 meters is left to be completed, while 65% of the intake has been accomplished so far, according to the project report.
The project management has cited the delay in bridge construction to the need for relocation of the structure from the previously proposed position behind the slow progress of the works. Shortage of workers and disruption in supply of construction materials as a result of lockdown and payment settlement issue of Cooperativa Muratori e Cementisti di Ravenna (CMC) are also attributed as underlying problems for this.
Last January, the government scrapped the contract with the Italian contractor CMC after the latter abandoned the project.
The MWSP was conceived some three decades ago as a solution to severe shortage of drinking water in Kathmandu Valley. After missing several deadlines over the years, the government in its federal budget for fiscal year 2018/19 had claimed that the first phase of the project would be completed within the fiscal year 2019/20.