Microsoft Family Safety app for Android and iOS launched with parental controls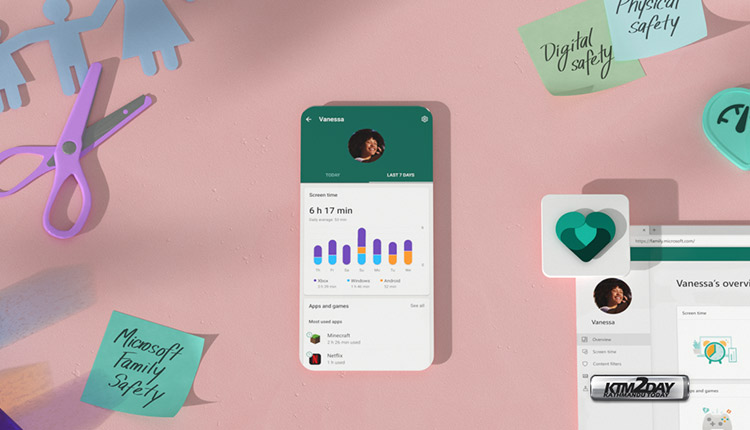 Microsoft presents Family Safety, a new digital wellness app for the whole family. The service goes beyond just screen time tracking.
Microsoft today released the final version of its Family Safety app for Android and iOS. An integral part of the Microsoft 365 package, the feature allows young and responsible people to always stay connected, in addition to offering a series of parental controls for the Xbox and PC. A preview version of the app had already been released in early May.
Users of a Microsoft 365 account can not only add family members to monitor their phone usage, other devices can also be added. This also includes time spent on Windows PCs and laptops that are logged in with a known Microsoft account. The same goes for Xbox game consoles.
In addition to tracking screen time, Family Safety offers other options for following family members for safety. For example, notifications are sent when family members arrive or leave certain locations, such as at home, work or school. If desired, a report on driving behavior is also generated to see if someone is driving safely. It is not yet known exactly how the latter works. Microsoft emphasizes that none of the data is sold to third parties, such as insurance companies.
The Family Safety app for Android was presented as part of a refresh of the Microsoft 365 platform, which brought updates to Word, Excel and Powerpoint. In advance, Microsoft previously bundled the Android version of these services into one Office app . In addition to Family Safety, Microsoft also announced that the Outlook app will have the ability to read emails and that the search function will be improved. Business collaboration app Microsoft Teams is made suitable for personal use, for example within a family or group of friends.
The Microsoft Family Safety app can be downloaded on iOS and Android.