Singati Hydro's 14.5 million ordinary shares listed in NEPSE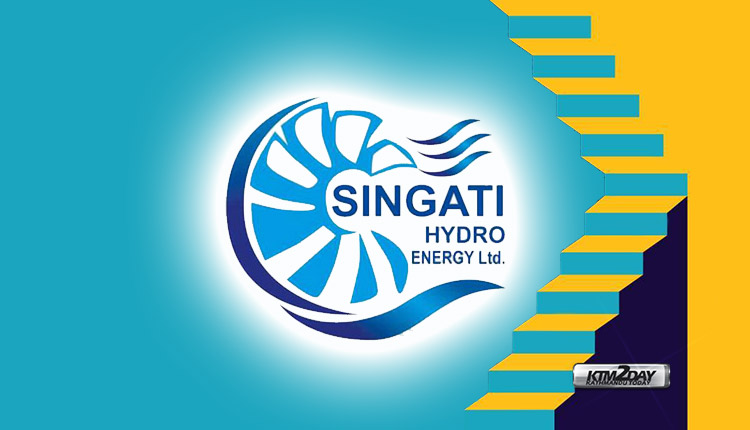 Singati Hydro Energy's 14.5 million ordinary shares (IPO) have been listed in Nepse. The same amount of shares of the company was listed in Nepse on Tuesday, Baisakh 14, after being issued to the public.
The company's shares will be traded in the secondary market from Wednesday (Baisakh 15). For which the company's symbol 'SHEL' has been selected.
Nepse has set a minimum of Rs 100 and a maximum of Rs 300 per share for the company's first transaction.
In addition, the company has appointed Tripureshwor based Mega Capital Markets as the share registrar for the entire work of keeping records of share related transactions, filing rejection, name transfer, withholding and updating the information of shareholders.
About
The Singati Khola Hydropower Project is located in the north-eastern part of Dolakha District, Central Development Region of Nepal. It is located about 27 km (aerial distance) north-east of Charikot Bazaar, the headquarters of Dolakha District.
Singati Hydro Energy Ltd. (SHEL) has got license to develop 25 MW Singati Khola Hydropower Project in Dolakha District. The feasibility study, Supplementary Environmental impact assessment study has been completed and has already signed power evacuation agreement; power purchase agreement with Nepal Electricity Authority (NEA) also syndicated loan agreement from commercial Banks. SHEPL has already acquired the required land for different project structures and few areas are in process.