Sony WF-XB700 TWS and WH-CH710N BT Headphone launched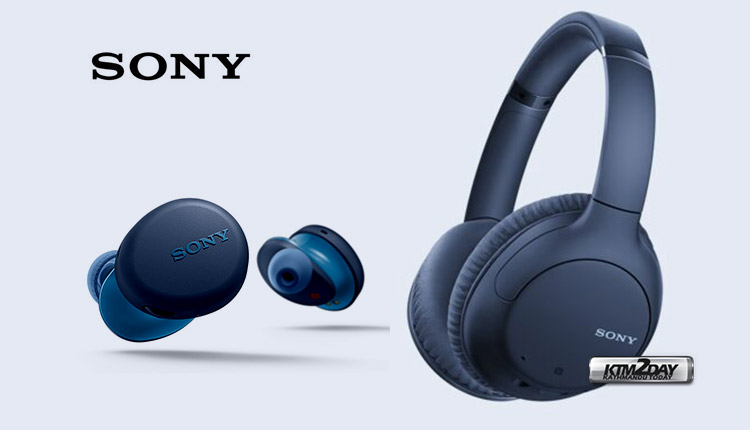 Sony has some of the best devices for sound reproduction and today it further expands its presence in this niche market. The Japanese company unveiled a new alternative to Apple's AirPods with the launch of new headphones.
The new Sony WF-XB700 attempts to carry forward the legacy created by the Sony WF-1000XM3, but at a more affordable price. For $ 129.99, the Japanese company proposes to offer us earbuds with great sound quality.
Sony WF-XB700 comes to dominate the AirPods market
There is no doubt that Apple has done an excellent job with its line of AirPods. The success of the new AirPods Pro is an example of how Apple manages to captivate its users, even at a price of $300.
Those looking for a cheaper alternative now have the Sony WF-XB700 at their disposal. These come with Sony's "Extra Bass" technology that promises a stronger sound output.
Unfortunately, this model does not have active noise cancellation, so if that is indispensable for you you'll have to choose the more expensive Sony WF-1000XM3. Still, the model presented today has IPX4 certification, which means that you should have no problems in rainy days.
An important feature of this gadget is its autonomy and the Sony WF-XB700 offers up to four hours of continuous playback. Its box offers nine more hours, which adds up to 18 hours of autonomy.
Sony WF-XB700 Price and Availability
The new Sony WF-XB700 will be available for purchase later this month in blue or black. As for prices, these earbuds can be yours for $ 129.99, which puts them slightly below the Samsung Galaxy Buds +.
Sony WH-CH710N headphones target the audiophiles
If you're more a lover of good headphones, Sony has a new proposal for you. The WH-CH710N arrives with active noise cancellation and promises a range that will not let you down.
Starting with active noise cancellation, the new Sony WH-CH710N uses Artificial Intelligence to constantly analyze the environment around you. Thanks to AI, the headphones automatically selects the best way to detach you from your surroundings.
If you want to have what surrounds you, there is an environment for that. For this, the Sony WH-CH710N uses two microphones that work in both directions for more accurate results.
Regarding theautonomy, the Sony WH-CH710N can withstand up to 35 hours of playback on a single charge. With this autonomy, you will be able to use them for more than a day.
Sony WH-CH710N Price and Availability
Also available later this month, the new Japanese headphones arrive only in black. As for prices, you will have to pay $ 199.99 to purchase Sony's WH-CH710N.