NT Wimax reaches Lumbini, Gandaki, Dhaulagiri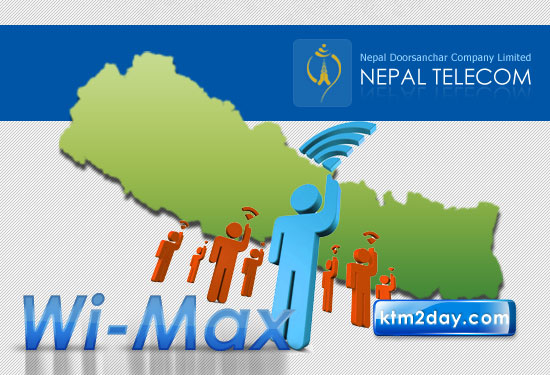 Nepal Telecom (NT) has extended its wireless broadband internet service — WiMax — to Lumbini, Gandaki and Dhaulagiri zones.
The company on Sunday started providing the internet service to corporate segment in these areas.
In the first phase, the company has targeted to provide the service to business houses, hospitals, schools, colleges, bank and financial institutions, tourism enterprises, government offices, NGOs and INGOs. "We started providing the service in Bhairahawa, Butwal, Palpa and Pokhara from Sunday," said Guna Kesari Pradhan, spokesperson for NT.
The service will gradually be expanded to all the parts of the country, also making the service available to household customers, according to Pradhan. NT has been planning to take the WiMax broadband service, having a capacity of 200,000 subscribers, across the country by 2013.
WiMax is a part of fourth generation (4G) communications technology that provides high-speed internet service and is considered as the fastest wireless internet service in the country. Currently, NT is providing this service on the basis of three volume based packages — 32GB, 48GB and 60GB a month — with focus on corporate customers.
The customers subscribing the service for three months are being provided 50 percent promotional discount on monthly charge.
NT has fixed the price for 32GB data at Rs 2,900 a month. It charges Rs 4,300 and Rs 5,190 per month for 48GB and 60GB packages, respectively. If a customer buys the service for a year making an advance payment, the client gets a customer premise equipment (CPE) costing Rs 11,670 or Rs 16,910 for free, depending on the size of package. To access the WiMax service network, customers have to have a CPE.
NT has already expanded Wimax to Kavrepalanchowk, Sindhupalchowk, Dolakha, Ramechhap, Chitwan and Makawanpur.