Nepal Airlines plans to fly Dubai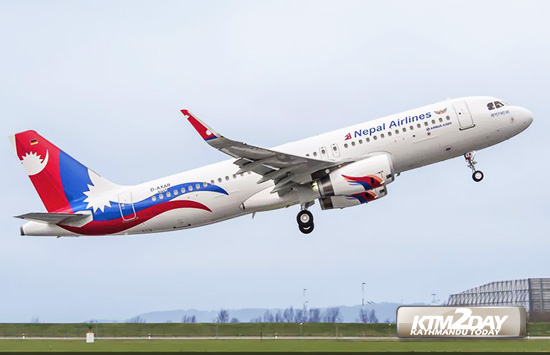 Nepal Airlines Corporation (NAC) has finalised its plan to establish air connectivity with the United Arab Emirates (UAE). The national flag carrier will soon start scheduled flights to Dubai within two months.
NAC has already received landing and takeoff slot at Dubai International Airport from the General Civil Aviation Authority — the sole authority for the control and regulation of civil aviation in the UAE.
According to Ramhari Sharma, spokesperson for NAC, the national flag carrier has appointed Dubai-based Anta Travels as its general sales agent (GSA) in UAE. Flight schedule has also been finalised. As per NAC it will fly on three days — Sunday, Tuesday and Thursday — in a week.
NAC plans to use its Airbus A320 aircraft for Dubai flights. NAC will fly to Dubai at 2300 hours (local time) from Kathmandu and return flights from Dubai are scheduled at 0300 hours (local time). Duration of Kathmandu-Dubai flight is around five hours. The return flight, however, takes four-and-a-half hours only.
NAC will now have to sign agreements with airport operator for ground handling, and also for catering, fuel and maintenance before starting commercial flights to Dubai. As per Sharma, NAC has been preparing to conclude all the agreements within one-and-a-half months so that it will be able to operate flights to Dubai within two months.
NAC plans to start flights to Kolkata (India), Guangzhou (China) and Dammam (Saudi Arabia) in the near future.