NACs immature decision making keeps new planes grounded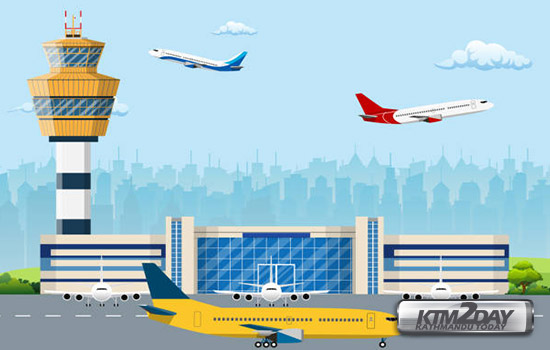 Months after receiving two wide-body aircraft, officials of Nepal Airlines Corporation finally seem to be getting serious about adding new destinations for the planes.
"Though the date has not been fixed yet, we are planning to visit Japan soon to discuss expanding NAC's international service to Japan," said NAC Spokesperson Rabindra Shrestha.
Earlier, NAC had said Japan would be the first long-haul destination of the airline's new wide-body aircraft.
Though late, the news seemed positive until the Ministry of Culture, Tourism and Civil Aviation Secretary Krishna Prasad Devkota said the meeting was only part of an ongoing negotiation process with Japanese officials. "We should be able to fly to Japan within six to eight months," he said.
Also read this – Nepal Airlines readying to purchase six new aircrafts
In over three months since Nepal Airlines Corporation received its first Airbus 330-200 series wide-body aircraft and nearly two months since the second plane of the same make was delivered, the aeroplanes have only been used for earlier scheduled short-haul flights to India, Singapore, Malaysia, Hong Kong, Bangkok, Dubai and Doha.
NAC Spokesperson Shrestha justified putting NAC's new planes on short-haul routes to 'warm them up' for long-haul flights.
But, with average occupancy of only 60 per cent, aviation experts say it is economically infeasible. "Wide-body planes need to have at least 80 per cent occupancy in long-haul flights to make economic sense," said Dinesh Shrestha, former deputy director general of CAAN.
This basically means that its inability to put the recently acquired wide-body planes to use in long-haul flights will likely haemorrhage Nepal Airlines Corporation (NAC)'s cumulative loss, which stood at Rs 1.82 billion in the fiscal 2017-18.
Worse, there are now chances that the airlines will revert the gains made in the past two years, when it had made profit of Rs 350 million in the fiscal 2017-18 and Rs 242 million in the fiscal 2016-17 — solely on the back of earnings made through ground handling charges.
On being asked why the government did not acquire the flight permission earlier, as the order for the planes was placed years ago, Devkota claimed that the general trend for any carrier acquiring a new aircraft is to decide on the destination afterwards.
But aviation experts argue that the destinations are first decided and included in the business plan, following which purchase orders are placed for the required number of planes. "It is incomprehensible that even before the government had finalised negotiations with the authorities of the respective destinations, it decided to allow NAC to purchase the wide-body aircraft," said former CAAN DDG.
He added that it was also immature on the part of NAC to buy the planes before the flight slot negotiations were completed.
While unveiling its business plan in 2015, NAC had said it would fly to Japan, South Korea and Saudi Arabia utilising the new aircraft from this October. It is certain that the flag carrier will not be able to fulfil its plan.
Adding to NAC's woes, its Airbus narrow-body 320-200 aircraft has been grounded since yesterday following a bird hit. The bird had struck the right wing of the aeroplane with call sign 9N-AKW while it was landing at Tribhuvan International Airport at 8:30pm, arriving from Kuala Lumpur.
According to NAC Spokesperson Rabindra Shrestha, they are in touch with Airbus for the aircraft's repair.