Qatar to produce electric vehicles by 2023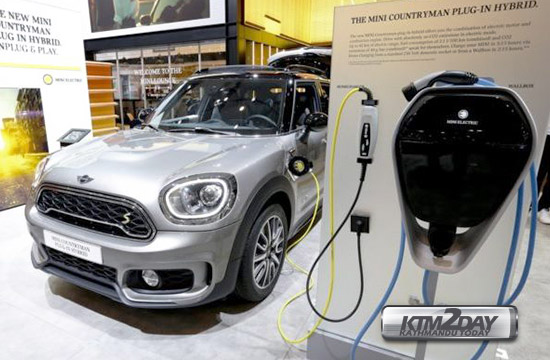 If everything goes according to the plan, made-in-Qatar electric cars will be available in the country by 2023. A massive electric car factory is likely to be set up at an estimated cost of $9 billion.
Ali bin Nasser al Misnad, Chairman of the Qatar Quality company that will facilitate this mega project, said the factory will manufacture more than 500,000 cars by 2024 and the cars will be exported to countries all over the world.
"The project is to have fully made-in-Qatar cars. The cars will be manufactured in factories with a Qatari brand name," he told Qatar Tribune.
Renowned Japanese 'ARM' company that manufactures hybrid and electric engines technology for most famous car manufacturers around the world are willing to invest in Qatar now, he said.
"The project will be the first-of-its-kind in the Middle East as it is a whole new brand and not an assembling on for another car brand," Misnad clarified.
Also read – Peugeot to re-enter Nepali market after Dashain
Giving further details, Dr Musa Ramadan, Managing Director at Qatar Quality, said the plan involves setting up of six factories, each specialised in different production line including spare parts.
He said the production capacity is 500,000 per year with hi-tech factories that can make one car in 10 minutes.
"A team from the Japanese manufacturing company have arrived in attend a seminar where they will explain all about the new mega project," Musa said, adding that the Japanese team has prepared all the designs of the cars that will be manufactured in Qatar. The cars will come in two different versions — SUV and sedan models.
According to Musa, the cars are of the new generation of electric engines with special specifications as a maximum speed of 210 km/h and a range of 1000km in each full charge which doesn't take more than 10 minutes.
Regarding the recharge, Musa said recharging hubs can be set up at gas stations across the country in coordination with authorities concerned such as Woqod.
"We haven't chosen a name for the new car yet, but we have proposed the name Katara, which is a name drawn from the heritage of this country and to be carried around the world as a pride of Qatar," he said.
The project is likely to come up over 600 hectares of land. "The project will provide plenty of jobs and will have a positive impact on the national economy," Musa said.
Besides, Musa said the world is now moving towards electric cars and this project goes in line with this global trend and it is eco-friendly.