Daraz unveils new services – Daraz Express and Daraz hubs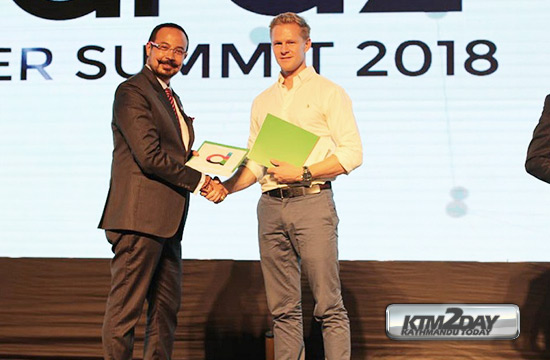 Popular e-commerce site Daraz hosted over 650 sellers at the first Seller summit in Nepal, on Tuesday.
The summit offered vendors looking to sell their products on Nepal's fastest growing commerce platform an opportunity to learn and discover smarter ways to sell via Daraz. The e-commerce firm introduced upgraded systems and software, said the press release.
Daraz also announced the launch of their revamped app which will go live from September 29. The app promises to have new features and enhanced interface for customers. Even the seller back-end system has been upgraded on the app.
Bjarke Mikkelsen, CEO of Daraz Group, announced the new strategy to empower sellers by providing them access to the new and highly advanced Daraz systems.
The new three step-approach aims to develop seller engagement and enhance customer service.
The initial step is a revamped strategy where Daraz will provide tools to enable the sellers to sell their own products and create campaigns to interact directly with customers. The tools will be provided by Daraz to control and maintain the quality of service through a dynamic performance management system.
"We believe that the best person to sell a product or a service is the seller himself— not Daraz. That's why we want to give the sellers all the tools to do this independently, online. Our job is to build the tools and the control systems to ensure that the customer is always 100 percent protected in every single transaction," said Mikkelsen.
Anil Keshary Shah, CEO of Nabil Bank, announced the partnership with Daraz for a digital payment gateway by introducing a new spectrum for Daraz's customers and sellers where they get the assurance of payment and confidence to add products. He also assured that Daraz sellers will get Nabil Bank's support by announcing SME loan facilities for Daraz sellers.
Daraz also announced the launch of its own logistics service known as Daraz Express. Additionally, Daraz will have an offline presence in the form of 'Daraz hubs', which will enhance the services of pick up, delivery and return, the company said.