Electro Tech 2018 kicks off in Bhrikuti Mandap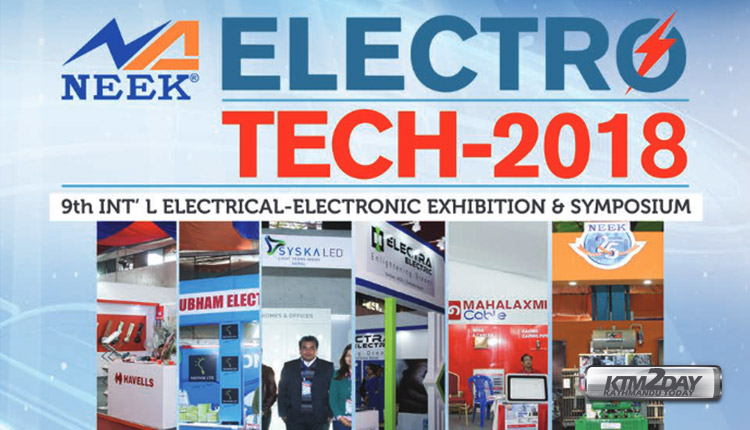 The ninth edition of the NEEK Electro Tech 2018 has begun here today.
Organised by the Federation of Electrical Entrepreneurs of Nepal, the six days long Expo aims to spread awareness of the use of electrical materials, said the organiser. More than 75 stalls have been set up, while over 100,000 visitors are expected to attend the Expo.
Inaugurating the exhibition, Minister for Energy, Water Resources and Irrigation Barsha Man Pun stressed the need for developing energy to pursue economic prosperity.
He also said the government accords high priority to the use of electrical materials produced at home as part of a policy to replace electrical materials imported from foreign countries.
Electric materials worth more than Rs 90 billion are imported from foreign countries annually, according to data shared at the event. Only five percent of the supply from home contributed to address the demands for the materials.
Likewise, Hari Bhakta Sharma, Chairperson of the Confederation of Nepalese Industries, suggested increasing investment in energy, tourism and agriculture.