Japan to hire Nepali Nurses in the first phase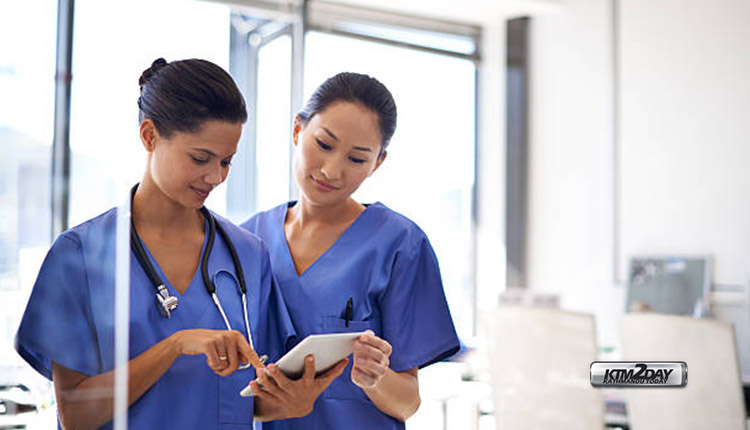 Though there has been talk about Nepali foreign job aspirants being able to go to Japan to seek employment in various sectors, the Japanese government has said that only nurses will be hired this year.
Bhishma K Bhusal, director general of Department of Foreign Employment, informed that the government and concerned Japanese authorities will jointly conduct language and skill tests for those aspiring to go for nursing jobs in October.
"As per our bilateral talks with the Japanese government, they have informed us that they will be hiring only nurses this year," he said, adding that only from next year will Nepalis who want to join other professions listed by Japan be able to go to the destination.
However, Bhusal mentioned that number of nurses that Japan will hire has not yet been ascertained.
As per the bilateral labour agreement inked with Japan on March 25, the Japanese government will hire Nepali migrants in 14 different sectors, including nursing.
According to Bhusal, the Japanese government will conduct a language test that will be for a duration of 20 minutes and also skill test that will be for a duration of one hour. "Hence, aspiring migrants need to not only enhance their Japanese language skills but also the skills related to their jobs."
He also alerted aspirants about some institutions that have been taking money from various people and providing them with a false assurance of a job in Japan.
"It has come to our notice that some institutions have been taking money and guaranteeing people of jobs in Japan and we would like the public to be aware of such scams," Bhusal said, adding that the government will initiate necessary action against such firms.