Upper Tamakoshi Hydropower starts generating 150 MW of electricity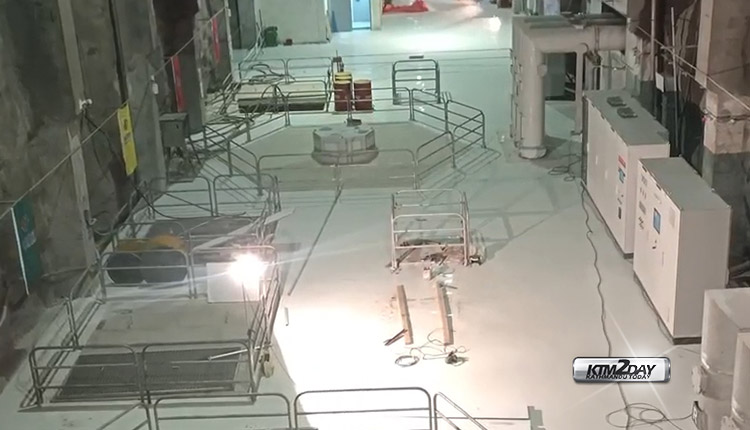 Upper Tamakoshi Hydropower Project has successfully tested 150 MW of electricity. The project, which has six turbines, has so far tested the same amount of electricity.
The project had tested the power generation in the first week of Falgun. A project source has informed that the test was successful. The project, which was constructed with the target of generating a total of 456 MW of electricity, has generated 150 MW of electricity, said a source.
The project aims to inaugurate after the test production from all the six turbines is successful. All turbines are scheduled to be tested by the first week of Baisakh and then inaugurated. The project has informed that the power generation of the Upper Tamakoshi Hydropower Project will start from July and will be connected to the national grid.
A transmission line has been already been constructed for the distribution of electricity of the project, hence electricity can be distributed from the beginning of production. Initially, the project was thought to be constructed with an investment of Rs 35 billion, but the cost of the project has increased to Rs 86 billion.
Similarly, the construction time of the project has also increased which was initially expected to be completed by the year 2073 BS. The construction of the project started in the year 2068 BS.